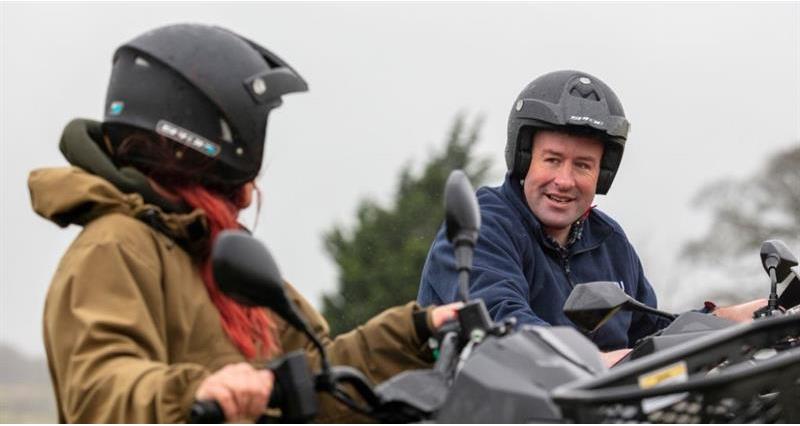 Deputy President, Stuart Roberts, has announced the three winners of the regional farm safety competition organised ahead of harvest - all of them putting forward three practical ideas for making farm businesses safer.

Sue Hewitson, who farms in Northumberland, talked about how the family has introduced a one-way route for vehicles travelling round the farm, so everyone knows which direction they will be coming from. With her children's safety paramount, she also makes sure they can only use one door out of the house, so they are much easier to supervise inside during busy times
.
Young farmer member, Becky Dyson, also from Northumberland, picked up on how dangerous it can be to wear earphones when in the farmyard – especially when you can't see the whole yard. She also reminded people to let drivers know where you are working in the yard in case they can't see you from the cab.

Finally, David Teasdale from North Yorkshire's Hovingham Estate, suggested making sure to report all near misses to everyone in the team to help encourage more discussion about farm safety and avoid future accidents.

NFU Deputy President Stuart Roberts announced the winners in a video message below and all three will receive a set of high-viz T-shirts for the team.