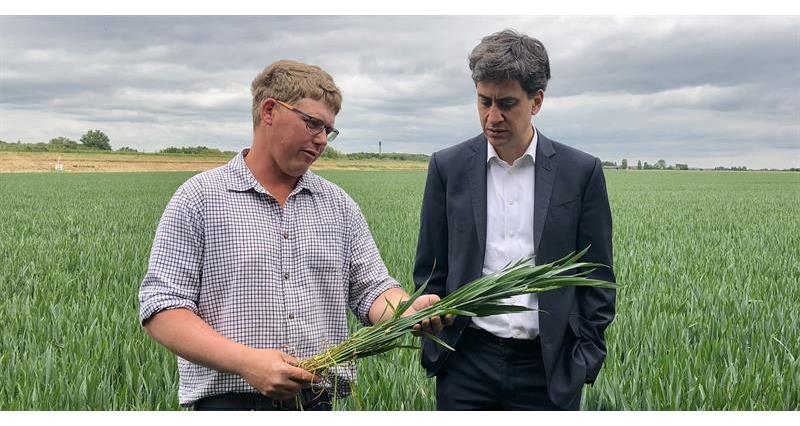 Labour MPs from across the North East took time out of their parliamentary schedule to meet members last month, when a delegation from the region hosted a drop-in session at Westminster.
MPs representing diverse constituencies from Sheffield South and Huddersfield to Durham City and North Tyneside made the most of the opportunity for a face-to-face briefing at an event sponsored by Bishop Auckland MP, Helen Goodman.
The farmer delegation went into the meeting with a broad list of priority issues to discuss, ranging from Brexit and the clean air strategy to rural crime and broadband/mobile connectivity.
The goal was to continue strengthening links with Labour MPs and ensure they have had the opportunity to discuss food and farming issues with farmers on the ground.
Commenting after the event, Northumberland county chairman, Simon Bainbridge said although it is more difficult to bring farming to life in an office in London, it was certainly a useful way of meeting with a good number of MPs in a short period of time.
"It's always better to try and get MPs out on farm, but a challenge for us is that inner city MPs don't have any farms in their constituency, so we have to try other ways of engaging with them," he said.
"We had some good discussions and we had a good turnout, but it was also clear how difficult it can be to change mindsets.
"I hope this is something we can repeat and would also relish the opportunity to meet with civil servants too as they are very influential when it comes to shaping farming and environmental policy."
See above - also last month, former Labour Leader Ed MilibandMP met the NFU and Doncaster arable farmer Richard Hinchliffe, for an on-farm visit. Climate change and plant protection products were discussed along with the workings of Richard's combine harvester.