The National Farmers' Union (NFU), Country Land and Business Association (CLA) and the Federation of Cumbria Commoners are demanding the Rural Payments Agency fully explain why farmers haven't received Basic Payment Scheme (BPS) monies for the common land in their care.
The three organisations are aware no money has been paid from the 2015 BPS pot to farmers looking after a number of commons including: Birkrigg Common; Dunnerdale Fell; Woodland Fell; Torver Commons; Mungrisedale Common; Caldbeck Common; East Stainmore Common; Hartley Common and Carrack Common. The organisations are aware that there are widespread issues in the county of Lancashire also. The list above is by no means complete and the three organisations want their members to make them aware of any that have not been listed above.
With a distinct sense of déjà vu, the three organisations have written to the RPA to express their deep concerns. They are demanding that RPA meet Cumbrian commoners in person and explain what has gone wrong.
Clitheroe based sheep farmer Thomas Binns who represents upland farmers in Cheshire, Cumbria and Lancashire for the NFU said: "It is a disgrace that farmers in Cumbria and Lancashire are still awaiting BPS 2015 payments for their common land when we are only two months away from the 2016 payment window opening. For the last ten months they have been anticipating a payment which so far has never materialised. Debts and bills are stacking up on farm kitchen tables and this ultimately puts unneeded financial pressure on them and the many allied businesses which serve these farms."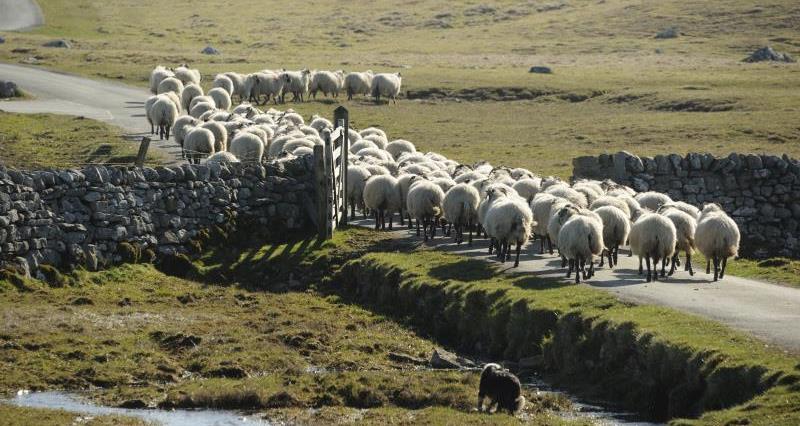 Joe Relph, Chairman of The Federation of Cumbria Commoners, said: "The Federation of Cumbria Commoners need an immediate response from the RPA as to why our members' 2015 BPS common land payment is now months overdue. This delay has added unnecessary extra financial pressure on top of all the hardship people have had to face with last year's December floods. It is not acceptable when commoners have honoured and abided by the rules of the 2015 BPS scheme."
NFU Cumbria County Chairman David Raine who farms sheep in Kirkoswald near Penrith said: "What really disappoints me is that this is an issue we raised with ministers and the RPA in 2015 concerning late payment of SPS 2014 on common land. We suggested then that payments should be made immediately using the previous year's data and I find myself doing exactly the same thing twelve months on. Clearly lessons are not being learnt and that is unforgivable."
CLA Cumbria Chairman, Mark Southern, who farms near Ulverston, said: "This is a completely unacceptable situation. The RPA is withholding vital payments to hill farmers, whose businesses operate on incredibly tight margins.
"I see no reason why an interim payment cannot be made to help alleviate the problems being caused by the continuing delay. The RPA must be held accountable and step forward to offer some kind of explanation to those of us affected."
A letter from the three organisations will be sent requesting RPA visit Cumbria so that a number of key questions are addressed, including:
For those who have only had a bridging payment to date, why has a top up payment not been issued and when will these farmers receive their outstanding monies?
RPA state that progress on correcting payments is well underway, but why have many with common land not seen any additional payments and when will these farmers receive their outstanding monies?
What support is being put in place to help commoners and upland claimants understand their 2015 BPS claims going forward?
What are the latest plans and timescales to look at adjusting common land allocations, entitlements and payments in light of the Minchinhampton and Rodborough legal challenge?
What are the prospects for commoners and upland farmers receiving their 2016 BPS payments this December?
Can RPA confirm that all commoners will be in a position of knowing their BPS 2015/2016 claim positions (payments/corrected entitlement allocations) by the time the BPS 2017 application window opens?
What steps are being put into place to avoid the issues seen to date reoccurring in a year's time?