As secretary to the NFU's North West Livestock Board, Helen Forrester is aiming to organise more meetings which add value to her members' businesses in a practical way.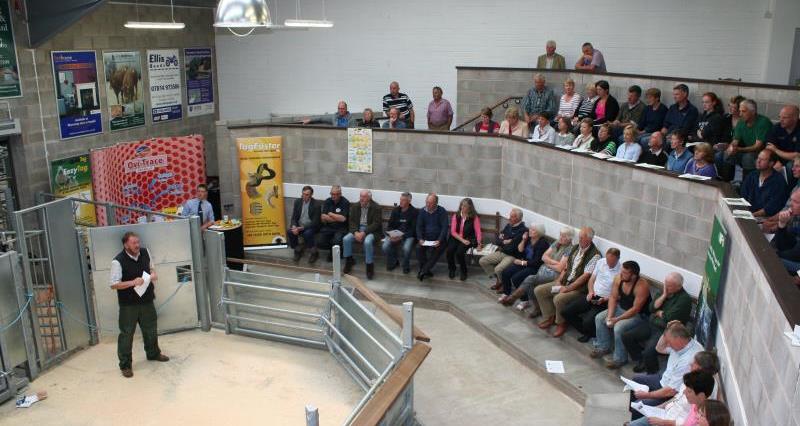 Taking the risk out of a sheep inspection is obviously one of those issues which interests as 95 members from Cumbria and Lancashire turned out at Junction 38 Auction Mart on Tuesday 5 July to hear two expert speakers – Margaret Casey and Ian Cairns. Here is some background information about the speakers and a little bit about what they said.
The speakers
Margaret Casey – RPA Inspectorate
Margaret started working for the RPA in 1991 and was an inspector until 1994. She was then given the chance to lead a group of inspectors in Northumberland, specifically leading on sheep and goats. Margaret now covers the whole of the north of England advising inspectors on how to officiate livestock schemes.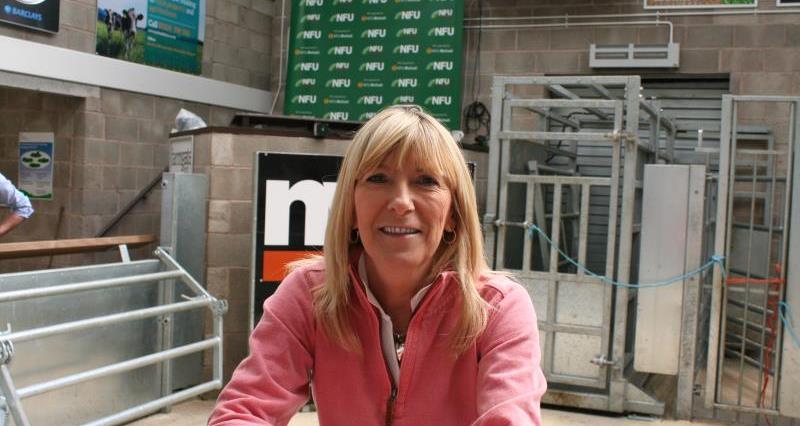 "I work with external partners such as Defra policy makers, pulling together any guidance. I train our own inspectors as well as employees of external bodies," explained Margaret.
"I have trained up animal health inspectors and have made sure they are capable of doing their own blood testing when on farm to lessen the footfall. Any inspectors with queries in the north of England contact me for advice."
At the special NFU Livestock Board meeting, Margaret talked members through record keeping requirements. She also took them, practically line by line, through the holding register.
"If farmers keep the holding register up to date they cannot go too far wrong," added Margaret.
Ian Cairns – Farming Advice Service
Northumbrian Ian specialises in advising on how to escape cross compliance penalties. A farmer himself, Ian keeps 500 ewes and 100 cattle at Broom House Farm on the Wallington Estate near Hexham. He used to work for SAC consultants before he secured a tenancy in 2013.
His presentation at Junction 36 Auction Mart for the NFU is one of 60 meetings he's done on the subject of Sheep EiD and remaining compliant.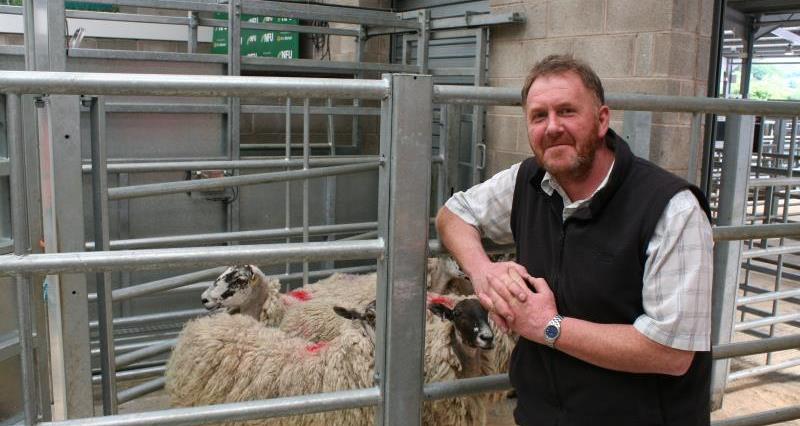 Ian said: "As with all advice it has evolved but I am seeing a spike in interest with the introduction of the '10 mile rule'. Farmers want to know how this applies to them and what they have to do to adhere to the rule book. All of our businesses are becoming increasingly more complex. Keeping track of movements and recording them correctly has also become more complex. It's much harder these days to keep track of record keeping requirements.
"Some people are trying to do everything right but still fall foul when they have an inspection because they are not logging the correct information. It's my job to help people protect their payments so they are at lower risk when it comes to inspection time."
Helen Forrester said: "It's clear given the number of members who have attended this meeting that there is a real concern about keeping records correctly. We're keen to see so called 'red tape' for livestock keepers made simpler, and to ensure that the rules and regulations they must abide by are relevant. One of the biggest offenders in this category is the '6 day rule' which Defra have committed to review in 2018. Hopefully the introduction of the '10 mile rule' is a first step on the path to the eradication of the 6 day standstill requirement, despite the fact that it will not be perfect for every livestock keeper."