Timing is everything in farming, and for sheep farmers, knowing when to send your lambs to market is essential. Getting it correct though is far from simple as a group of Ulverston NFU members recently found out when they followed six hogs through the slaughtering system courtesy of Dunbia in Preston.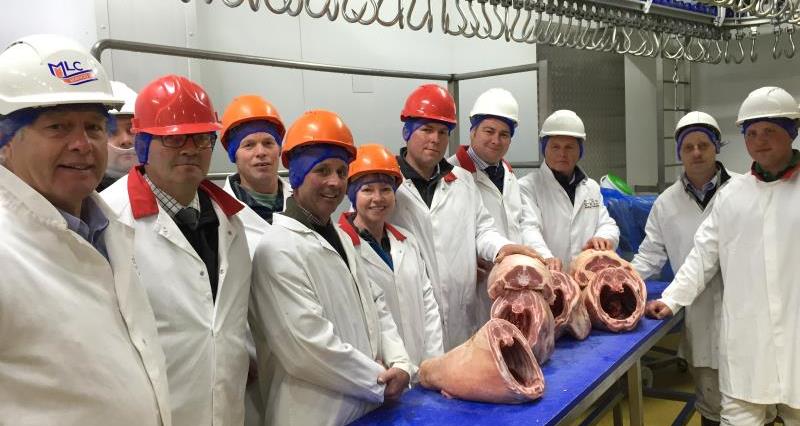 Organised by group secretaries Steven Brettle and Andrew Pye, the members were taking part in a practical event, run by AHDB Beef & Lamb called 'Live to Dead' which allows farmers to handle live animals and make assessments of fat cover and conformation. The farmers then see the same animals on the hook in the chillers and the actual classification so they can compare the assessments made whilst the animals were alive.
Joining the NFU members was Dunbia's head of procurement Andy Finch who talked them through what the market requires. At the time of the visit in late May, Andy was in between processing hogs and spring lambs.
"We are the second biggest processor in Europe now and supply the majority of the major supermarkets," explained Andy.
"Meat has to fit the size of the packs not the other way round. Four chops have to sit in a certain way. They must be uniform. Think of it like building blocks."
Steve Powdrill of AHDB Beef & Lamb added: "You also have to think about weight. If you make packs too heavy they become more expensive and consumers won't buy it."