An official agreement has been signed between the National Police Chief's Council (NPCC) and the NFU Mutual to fund a ewe hostelling initiative which helps farmers and livestock auction marts to look after and maintain the integrity of suspected stolen sheep while the police investigate.
The brainchild of Lancaster based sheep farmer John Taylor during his two year stint as NFU Lancashire County Chairman, the scheme is already successfully operating in his home county of Lancashire with farmers, the constabulary, livestock auction marts and insurance companies working well together. It's been named the NFU and Lancashire Constabulary Livestock Theft Prevention Initiative.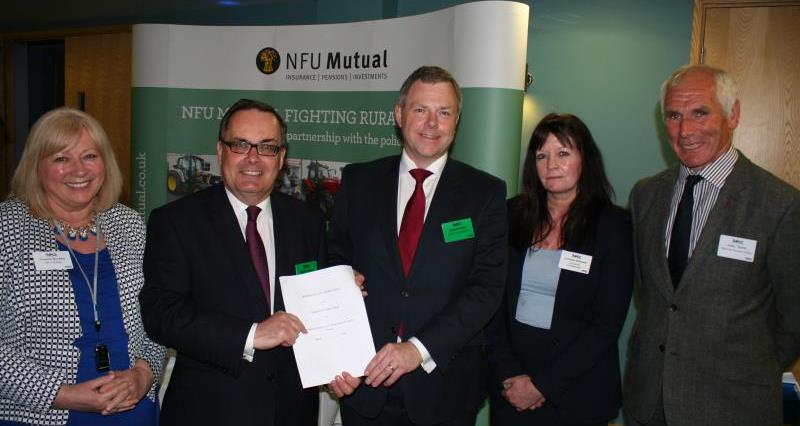 Caption: Yvonne Suckley (NFU Mutual's North West Validation Officer), Matthew Scott (NFU Mutual's Chief Claims Manager), Chief Constable Simon Prince of Dyfed Powys Police , Lorraine Ellwood (Rural Policing and Wildlife Coordinator at Lancashire Constabulary) and livestock farmer John Taylor
In order for the scheme to be adapted or adopted in other counties successfully, it was imperative that a signed and sealed memorandum of understanding between the National Police Chief's Council and the National Farmers Union Mutual Insurance Society Limited was in place. Witnessed by NFU representatives at the 2016 National Rural Crime Seminar earlier this week, the memorandum of understanding was signed by Chief Constable Simon Prince of Dyfed Powys Police (who is the national policing lead for rural and wildlife crime) and NFU Mutual's chief claims manager Matthew Scott.
Former NFU Lancashire County Chairman John Taylor said: "This initiative began its life as a favour for a mate, became a project and is now a useful asset which will hopefully evolve. The initiative's success in Lancashire resulted in livestock crime being pushed out of the county, sadly into our neighbouring ones. My hope is that every constabulary adopts this approach so that eventually livestock crime is eradicated completely."
Under the agreement of the scheme NFU Mutual agrees to provide, as a goodwill gesture, funding for the costs of housing livestock in certain situations which will allow police forces participating in the scheme to carry out thorough investigations in livestock theft cases. This is known as lairage. The total support contribution which NFU Mutual agrees to pay towards the costs of lairage for livestock will be a maximum of £10,000 for the duration of the agreement.
The costs, set out below, are the agreed lairage costs for livestock seized by a participating police force during the course of its investigations:
Indoor (to include feed, bedding and time)
* Ewe / ram/ weaned lamb – 75 pence per day
* Family (ewe plus suckling lambs) - £1 per day
* Cattle - £4 per day
Outdoor- grazing
* Ewe/ ram - £1 per week
* Weaned lambs up to 12 months of age – 75 pence per week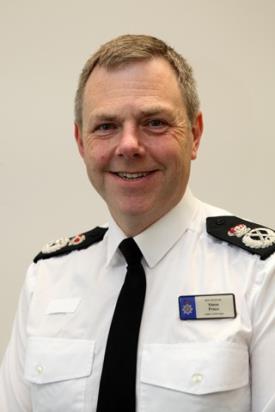 Following the signing of the document, Chief Constable Simon Prince said: "I think theft of livestock has a very serious impact on the rural economy and those businesses within it. The memorandum of understanding will assist officers in tackling this crime. We are delighted to be working with the NFU and NFU Mutual to protect farmers."
NFU Mutual's chief claims manager Matthew Scott added: "Thanks to the work of the NFU and its former county chairman in Lancashire John Taylor, there is a scheme in place where police are trained in handling sheep, how to identify them and the fitting of police evidence tags. Auctions and farmers also make up a network which assists the police in their duties. As a proud Lancastrian myself, I am pleased to say this scheme originated there and has so far resulted in two prosecutions with custodial sentences."
So what is the history of the NFU and Lancashire Constabulary Livestock Theft Prevention Initiative? It was launched when almost 60 sheep were stolen from a Lancashire farm back in February 2014. The farming community identified a possible suspect but it became clear the local police officers were out of their depth with no knowledge of the agricultural industry.
John Taylor, who farms at Lots House in Lancaster, ended up housing the stolen sheep while investigations were carried out. It was then that John decided things had to change. He gathered together members of the NFU, Trading Standards, the NFU Mutual and representatives from the livestock auction marts and met with local police officers to see what could be done to tackle the problem.
A number of challenges were identified at initial meetings. These were as follows:
* Lack of awareness among the police officers of the agricultural industry structure.
* Lack of reporting by farmers as they believed nothing could be done.
* Lack of a central database consisting of information regarding stolen livestock.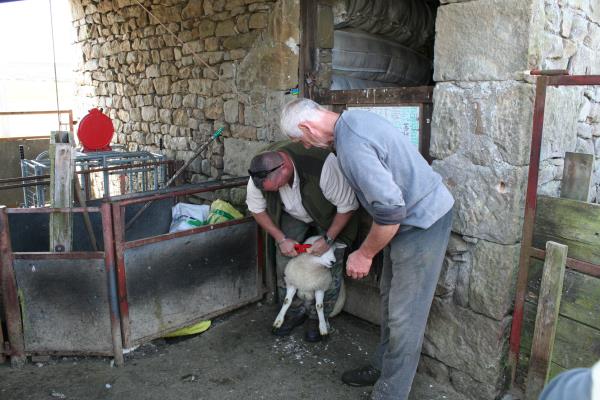 Officers were then provided with a list of local farmer contacts who agreed to attend scenes to assist police officers in their duty if required. One of the main problems that needed to be overcome was what should be done with the sheep when they were suspected of being stolen. The solution was felt to be the introduction of an evidence tag. If sheep are stopped in transit and are suspected of being stolen, they are allowed to continue on to their destination where a police evidence tag is applied to them and their details recorded. Investigations are then carried out to ascertain if the sheep are stolen or not. As they are now classified as evidence, they cannot be moved, sold or the tags removed until all investigations are finished.
Rural and wildlife crime officers have been identified across Lancashire and have attended on farm training on awareness of the livestock industry as well as some basic livestock handling training, including tagging of sheep. They have also attended an auction market to get a better understanding about how and why stock move at certain times of the year and how they are traded. They are also trained in handling and tagging sheep.