Former graduate of Myerscough College James Oddie has become its Director of Farming Innovations and Operations at the very young age of 29.
With his family farming sheep at Fish House farm in Balderstone, James chose his local agricultural college to study Agriculture and Livestock Technology, graduating in 2009 with a first class BSc (Hons) degree.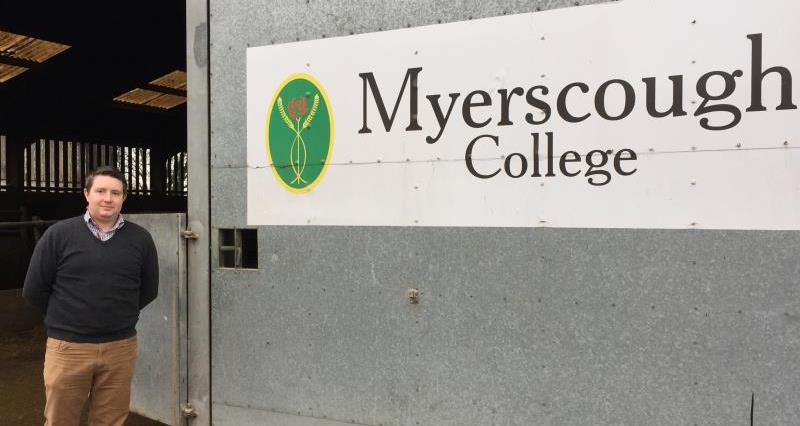 Following a stint working in nutrition for Dugdale and ForFarmers UK, James has returned to Myerscough to manage the day to day activities and progression of the 900 acre college farm. His staff base includes a dairy herdsman and assistant, a tractor driver and a shepherd. The farm has 600 head of cattle, 270 of which are dairy cows, 75 sucklers including 25 pedigree Aberdeen Angus cows. The college farm also has 1,500 sheep. Approximately 80 agriculture students use the farm facility which also services many more students from animal studies, foundation learning, veterinary nursing and animal welfare & behaviour. The farm also accepts visits from school groups and apprentices.
James, who has been the YFC's Lancashire County Chairman, said: "We operate as a commercial unit. We have to generate our own income. This is definitely real farming experience for the students in an environment where we have to face the same challenges as all other farmers."
Having started his new role on 28 November 2016, James joins the college staff at a very exciting time as he'll also be given responsibility for the new £5 million Food and Farming Innovation and Technology (FFIT) Centre which is due to be officially opened at the end of July or beginning of August.
FFIT will be a new centre for research and development in association with the food and farming industries. It will be a centre of excellence to develop the adoption of precision farming techniques, particularly within the livestock and grassland sectors but with additional interests and capabilities in food development (local processing and adding value), sustainable agriculture, food security and horticulture.