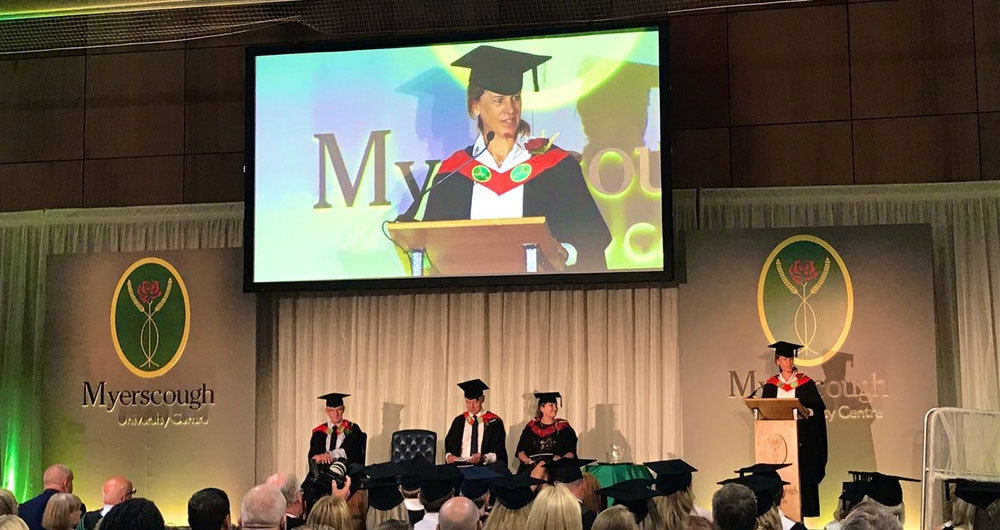 NFU President Minette Batters has been recognised as an Honorary Fellow of Myerscough College and University Centre in Lancashire for her outstanding contribution to agriculture.
The award was presented by College Patron Edwin Booth during the college's higher education graduation ceremony on 12 July. Mrs Batters presented scrolls, certificates and prizes to hundreds of students who received degrees in agriculture, equine studies and veterinary nursing.
Mrs Batters was invited to speak at the ceremony where she highlighted the importance of young people coming into the industry. She said: "I was told when I became NFU President that I had broken the glass ceiling. I effectively want you to go out and break your own glasses.
"Be calculated, risk takers and follow your dreams. Be optimistic, passionate and brilliant and change the future for the better."
Read more...