Cumbrian farmer Alan Alderson has stepped down from his role as chairman of the Swaledale Sheep Breeders Association after eighteen successful years as the figurehead for the breed.
Alan, of Barras Farm in Kirkby Stephen, Cumbria was succeeded by Will Cockbain of Rakefoot Farm in Keswick at the recent Swaledale Sheep Breeders Association AGM, held in Kirkby Stephen.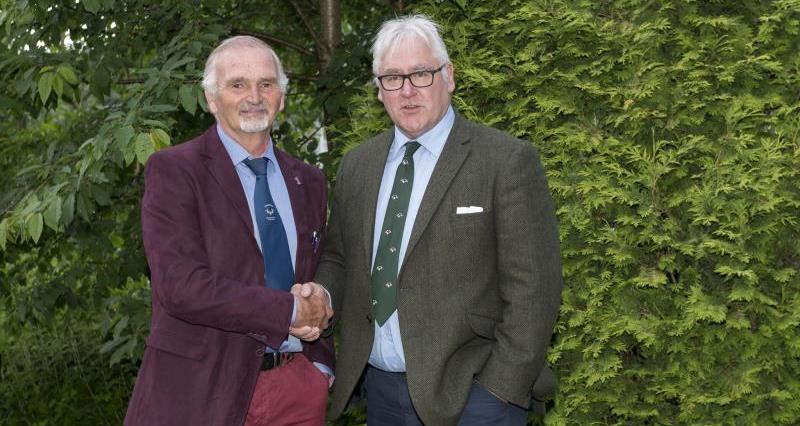 Mr Alderson was presented with a painting of himself showing a ram by vice chairman Maurice Oxley.
Alan started out with the Swaledale Sheep Breeders Association at the age of 18 when he became a district secretary whose job was to recruit more breeders to the association. He continued with this until the age of 23.
As a breeder, he says his stand out achievement is producing two record breaking tups in 1979/1980. He finishes his 18 years as the Swaledale Sheep Breeders Association chairman on a high. Alan explained: "I'm extremely proud that the association brokered a deal to supply Dawn Meats Carnaby in Bridlington who put our lamb onto M&S shelves around the country."
New chairman Will Cockbain, who was the NFU's national uplands spokesman for eight years, said: "Alan has done a fantastic job for a long time, he is very well known and respected throughout the sheep industry and he will be a hard act to follow."