I've had a complaint about my articles becoming too serious but unfortunately there's not much to laugh about at the minute.
Having said that, the county dinner dance did survive Covid19 and was probably the last time many of us went out socially.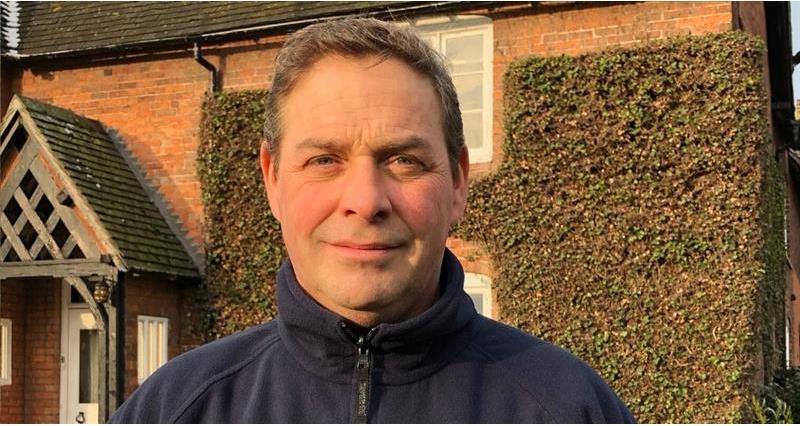 We had an excellent night with the venue and band in top form, but it was the 190 members, old and new who attended, that truly made it a great success whilst raising just under £1,000 for RABI.
A massive thank you to Di Swift, Helen Wainwright and my wife Claire for organising the event, the group secretaries who sold tickets and special thanks to Lucy in the Nantwich office who really went the extra mile. Hopefully no one took offence at any comments I made during a light-hearted review of the year.
For once in what seems a lifetime, Brexit or the weather isn't foremost on everyone's mind.
The Coronavirus has affected the whole world, with many countries in some form of lockdown and businesses and schools in the UK closed. Employees are now working from home where possible, something I've been doing for 35 years.
Donald Trump refers to it as the Chinese virus which I first thought immature, but if theories are correct and China knew about Coronavirus but hid the facts, losing two months of time and causing thousands more deaths in the process, it must be held to account. Bats are for hitting balls with, not for eating.
This virus will alter the world's opinions. The goal must be not just to learn but to remember.
Supply chains involving food have altered with many eateries closing down, meaning their suppliers have lost a massive part of their market. Sadly, they're still able to pass on their losses to their suppliers, the farmers, who ultimately take the hit.
Freshways, the milk processors who supply large coffee shop chains, have reduced their milk price and delayed payments by a month to farmers. This is devastating to the farmers involved. However, it doesn't stop there.
Freshways have milk processed by many other dairies who in turn have their own farmers. There must be some form of support from the Government put in place temporarily to prop up these businesses. Allowing them to fail will have disastrous consequences.
Potato buyers who supply large chains which sell fries must have the shortest memories. I simply cannot believe they're wanting to tear up contracts on tonnages as the likes of McDonalds close.
These are the very same contracts that were unbreakable during the last two years when crops were light due to drought or it was too wet to lift them - it beggar's belief.
Fairness is all we have ever asked for with clarity throughout the supply chain and openness on how food is produced so that our customers, the public, can make informed decisions at purchase. Perhaps now people who buy the produce will remember the British farmers who produced it, the small local shops and butchers who got it on the shelves and in many cases delivered it.
Will they remember the so-called unskilled workers who suddenly became key workers on farms, processing lines in abattoirs and dairies, drivers transporting human and animal food around the country?
Will they remember how pollution dropped massively due to the drop in flights, yet cow numbers stayed the same?
Only time will tell, but they should if they want to keep this Kingdom united.