Never in peace time have we experienced having everything we took for granted being so drastically curtailed.
The doom mongers who said they won't appreciate food until there are empty shelves for a short while got what they predicted. Whether the nation have a greater respect for the food on their plate after all this remains to be seen.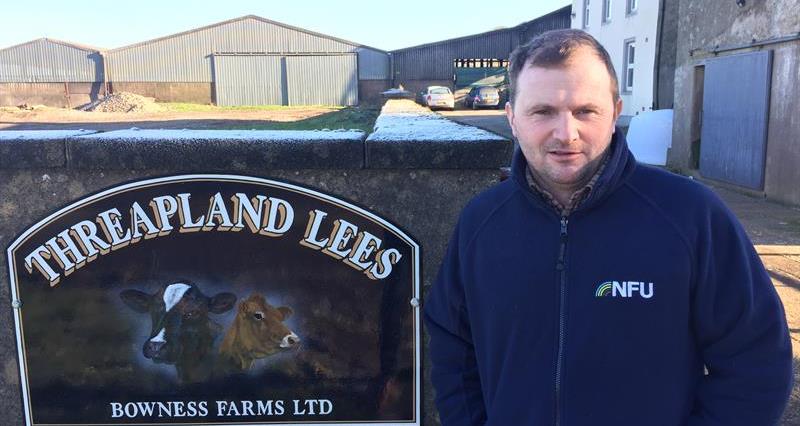 The restrictions on freedom of travel eventually kicked in, after people clearly thought it was an extended Bank Holiday. I myself met a couple on a footpath on the farm who were from Norfolk and couldn't understand what the problem was.
I am sure some positives will come out of this. People might have a reconnection with food and there are people who you'd usually only see going to and from work in their cars, now going for a walk, run or bike ride.
At home we took the decision to send child number two to stay with my mother and father, so they could self-isolate together whilst my wife and child number one continue to work in Carlisle hospital.
This has led to us practising social distancing in the same house so I can assure you there will not be a child number five.
The boy however has managed to leave school without taking any exams which to most children would be devastating having undertaken two years hard work with no grand flourish at the end. He on the other hand cannot believe his luck.
On the farm the staff took the sensible approach and reduced to one man in the parlour and are keeping their distance at all other times.
We have finally got on with some field work and are keeping our fingers crossed that inevitable breakdowns will be fixable with the gas bottles and welder because spare part availability from Europe is going to be a problem.
It is certainly a year when sending machines in for a winter service, rather than a fortnight before it is needed, has proved prudent as the local dealerships struggle to maintain staffing levels and safe working distances. I know of one dealership shutting for the time being whilst staff self-quarantine.
In these worrying times I just hope people can keep everything in perspective. Lots of people are trying to do what they see as right, with no set guidance from the powers that be.
I have seen fear in people's eyes that I never thought would be worried. Whilst the summer is going to be different, let's just hope and pray we all stay safe.