"I knew it was human poo" was the delighted cry from one 11-year-old boy when I was conducting a Facetime lesson with a school in Lincolnshire as part of LEAF's FarmerTime.
This was in response to a question as to what they thought the big heap of biosolid, that I was stood in front of, was. For some reason anything involving something smelly, dirty or generally disgusting never fails to elicit both cries of disgust and delight in equal measure where children are concerned.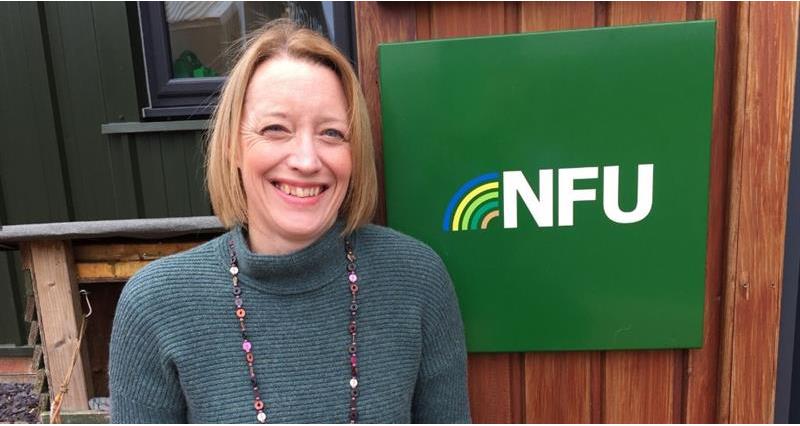 Over the last year and a half we've looked at worm counting to check soil health, rainwater harvesting, hedgerow planting, seed germination tests and crop establishment. I've never failed to be amazed at how interested the children are.
I recently sent them some oat seeds to plant, so that they can measure their crop against ours, although in fairness, our crop has spent most of its time just about keeping itself above water and looking fairly dismal to boot.
At the NFU Conference, the education team brought children and teachers from a school in London who gave a fantastic presentation on what winning the NFU Farmvention competition had done for their school.
Things like this give farming a profile in urban areas where they have very little connection with something which is essential in their lives and is invaluable in making future generations think about how their food is produced.
Going to talk in schools, as part of the NFU Speakers for Schools programme, inviting youth groups such as scouts and guides for a farm visit, doing a virtual classroom via Facetime or taking part in Open Farm Sunday are all ways we can engage and answer questions from the younger generation and perhaps ignite a spark of interest in a career in the agricultural sector.
Of course, the current crisis will probably put paid to that for the next few months, but it doesn't stop us thinking about how we can engage more with children who may not have any experience of farm life.
Many of us already have contact with schools and youth groups via our children or grandchildren and therefore we already have an 'in'.
Whether it's going in to talk about what you do in your daily life or passing on information to teachers about the NFU STEMterprise resources or Farmvention competition, you can end up pleasantly surprised about how interested people are in what we do. It also gives us an opportunity to counteract the misinformation about farming which regularly circulates.
Agriculture will form a major part of the combat against climate change and whatever you think of the school protests and the impact of Greta Thunberg, the one thing they have done is raise the issue of the environment amongst the younger generation and fired up enthusiasm, passion and interest to learn more about it.
Therefore, it is vital that we engage with our young people to discuss with them how farming has a vital role in their future and in being part of the solution. Now, more than ever it is important that we encourage their interests and engage with them as they will one day be the ones making future decisions on food production.
So when, hopefully, things get back to normal, if you do have an opportunity to get involved with local schools/groups I'd really encourage you to give it a go. The NFU has loads of resources available for you to use and you may be pleasantly surprised at how enjoyable it is. Just remember that talking about poo is guaranteed to generate instant interest!