Government plans to cut farm payments from next year would see some Cumbrian farmers go out of business.
That's the opinion of NFU Cumbrian Council Delegate Alistair Mackintosh who was one of thousands of farmers who packed out the ICC in Birmingham for the annual National Farmers' Union (NFU) Conference.
An announcement was made that basic payments would be reduced by five to 25 per cent from 2021 for farmers in England.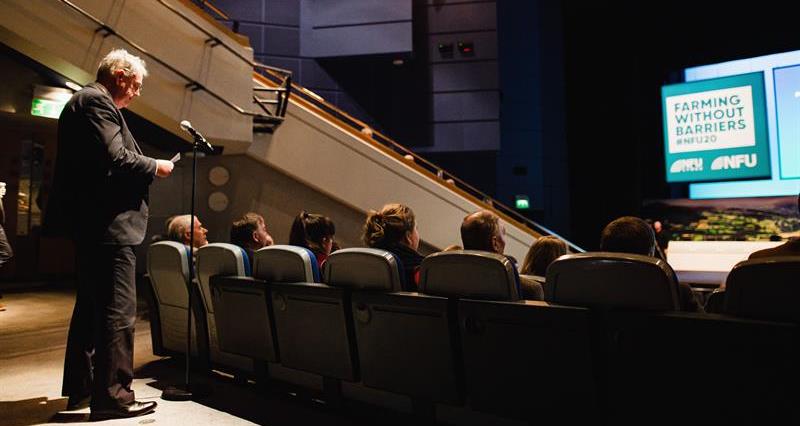 But Alistair said any reduction in farm gate payments was not an option until trade deals are in place.
"We know that farm subsidies will be linked to green projects in the future, but if you drop off this lifeline to our farmers you are going to see people going to the wall. There will be some real challenges, and without some clear alternative in place this is not an option."
Under the government's proposals farmers who receive up to £30,000 will see their payment reduced by five per cent, with further reductions for payments falling in bands above that amount.
The reduction percentages would be increased over time until the final payments are made for the 2027 scheme year.
Next year Defra will be piloting the Environmental Land Management (ELM) scheme, which will pay farmers who undertake environmental work.
But Mr Mackintosh said the NFU has insisted that this scheme has to be 'fit for purpose'.
On day two of the conference Alistair questioned the Secretary of State George Eustice.
He said: "I'm a livestock and arable farmer from Cumbria who is immensely proud of the world class Red Tractor standards I produce food to.
"Secretary of State, I am sure I was not the only person in this room to be astonished by your comments on the Andrew Marr programme where you commented that you feel sure there was scope for sensible compromise on a deal with the USA on UK standards such as our ban of hormone treated beef and chlorine washed chicken.
"It seems at odds with amendments you tabled to your own Agriculture Bill last year, when you were very clear that standards needed to be protected. Do you really think our standards can be negotiated away?"