The NFU in Cheshire is campaigning alongside the county YFC and machinery companies to help make power take-off (PTO) drive shafts safer.
PTOs are very dangerous if used when not correctly guarded. Every year people are seriously injured in accidents involving PTO shafts.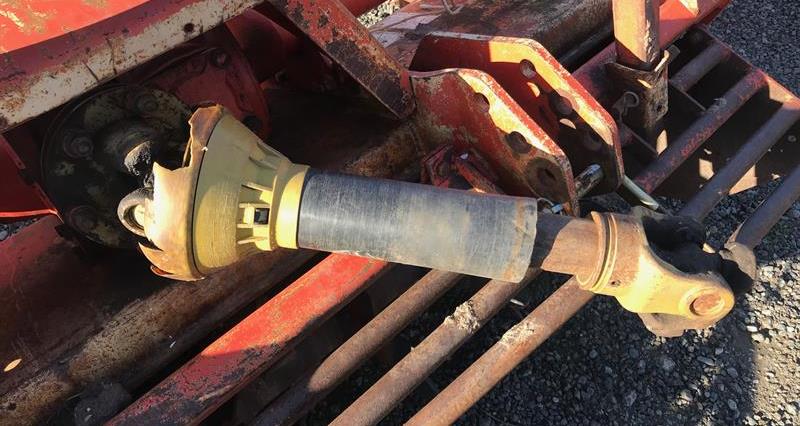 The Health and Safety Executive say that between April 2003 and March 2017, there were five fatal accidents involving unguarded PTOs and in 2018 there were 80 reported injuries involving contact with moving machinery.
Far too common sights on many farms when it comes to PTOs include:
No drive shaft tube
Guard missing
Covers not joining
Chains missing
Guard not fitted correctly
The shaft or guard cracked
The Making PTO Shafts Safer campaign begins in May, with an official launch planned at the Royal Cheshire Show.
How it works
If farm equipment is being served or repaired on-farm or at the dealership and there is a PTO attached, the machinery companies participating in the scheme will automatically check the following:
Condition of universal joints – making sure they are not worn or seized
Drive tubes are straight and free sliding
PTO guards are complete and free to turn on their bearings, with no cracks or rough edges to catch clothing
Chains are in place to prevent guards rotating
Buttons and couplings attaching the shaft to machinery are in safe working order
The machinery dealer will then report back to the farmer to ask if they'd like any discrepancies repairing. As part of the campaign, all of the dealerships signed up are offering a 10% discount off all PTO parts.
The machinery dealers taking part in the Cheshire campaign are: Cornthwaite Agricultural Ltd, Ashbrook, John Bownes Ltd, Malpas Tractors, G Richardson Agri Engineering, Stamford Agricultural Services Ltd, Border Plant Sales Ltd, RVW Pugh, Cheshire Farm Machinery Agricultural Engineers, Barlows Agri Ltd and Morris Corfield.
For more information about the campaign, please contact NFU Cheshire County Adviser Helen Wainwright on 07966 203 790.