Lancaster City Council, Lancashire Constabulary and the NFU are pooling resources to tackle the blight of fly tipping on farm land by purchasing CCTV for hot spot areas.
NFU member Abbey Bargh of dairy holding North Farm in Heaton-with-Oxcliffe near Heysham says fly tippers dump household and industrial waste on her property at least once a week.
Offenders particularly target a wide gateway area on Moss Road, just off the Heysham Link Road, which provides access to some of the Bargh's livestock fields.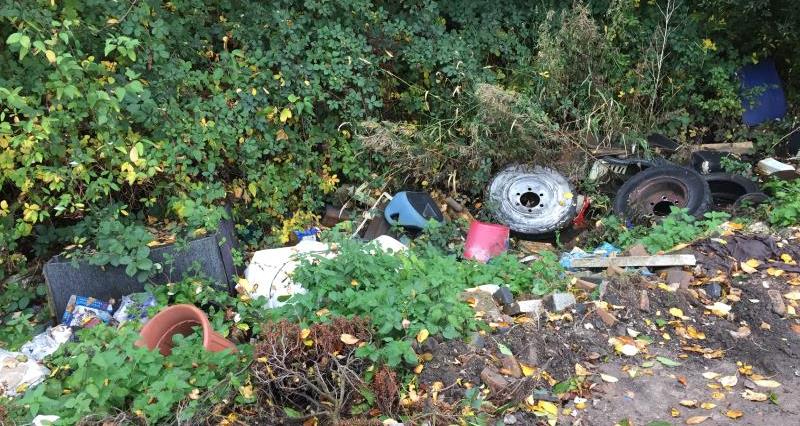 Not only are the incidences of fly tipping happening more frequently, but the threat of violence is also very real.
Abbey said: "Every single household appliance imaginable has been dumped here. It's been going on ever since the Heysham Link Road was built nearly 20 years ago. For some reason the gateways off the new road were made extremely wide with secluded ditches and places fly tippers can dump their waste completely hidden and out of sight."
Lead Environmental Enforcement Officer at Lancaster City Council, Dave Vickers, is determined to get on top of the problem and is leading an initiative named Operation Peregrine.
Mr Vickers said: "The campaign sends a strong message to anyone thinking of getting rid of their rubbish on the district's highways and by-ways that they might want to think again knowing that the council's enforcement team of specialist crime investigators leave no stone unturned in its bid to track down anyone involved in the hideous crime of fly tipping.
"In addition to there being a maximum fine for fly tipping of £50,000 in a magistrates' court, unlimited fine in the higher courts and up to five years imprisonment, fly-tippers can also expect to have their vehicles seized if enough evidence has been gathered that it has been involved in a waste related crime.
"Repeat offenders tend to use vans or pick-ups and opportunists are usually in cars. We want to catch them in the act on camera and we are thankful to the NFU for agreeing to pay for some equipment.
Lancashire Constabulary's Rural, Wildlife and Heritage Crime Coordinator Lorraine Ellwood is involved with Operation Peregrine and is pleased it highlights underreporting of fly tipping. In a recent site visit to the Bargh's land, Lorraine said that due to under reporting of such offences police records do not show fly tipping to be an issue in this area. Fly tipping is a recordable crime and the police need members of the public to report incidents to them as well as to the council.
Abbey Bargh and her family will be one of the first to benefit from the new cameras. She added: "I still cannot believe people think it's acceptable to dump their waste here in broad daylight. We regularly find rubble, garden waste and the contents of skips in the dyke. It's a crime which needs to be taken extremely seriously."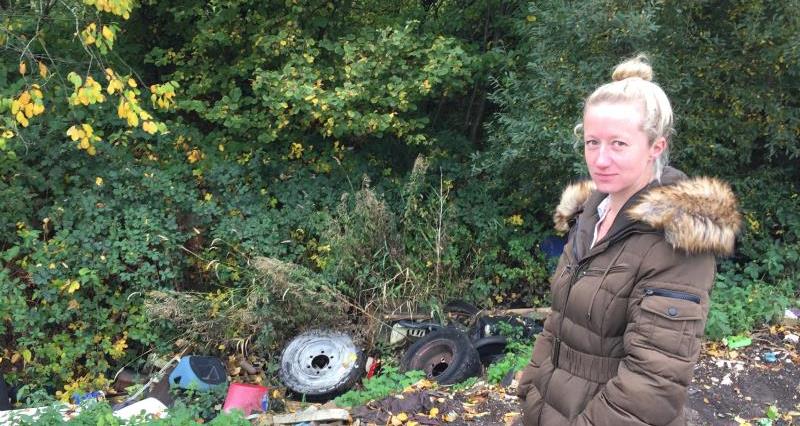 If you farm in the Lancaster City Council area and want to join the battle to rid the district of fly tipping and can offer any information which might lead to an offender being identified and caught, please call Lancaster City Council Customer Services on 01524 582491, email Y3VzdG9tZXJzZXJ2aWNlc0BsYW5jYXN0ZXIuZ292LnVr or use the online reporting form at www.lancaster.gov.uk/fly-tipping
We'd also recommend you contact the police by dialling 101 or email cnVyYWwuY3JpbWVAbGFuY2FzaGlyZS5wbm4ucG9saWNlLnVr
And there is also now a 100% anonymous Crimestoppers/NFU reporting line: 0800 783 0137