Keswick farmer Paul Barnes has become a bit of an expert when it comes to floods after being victim of two disastrous ones. Find out how the Cumbrian River Authority Governance Group he helped set up is gaining serious momentum.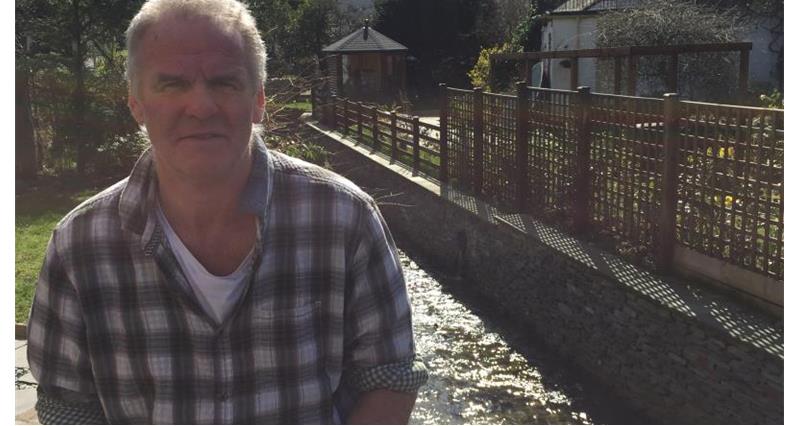 Paul Barnes of Blackwood Farm in Braithwaite near Keswick has been instrumental in setting up the Cumbrian River Authority Governance Group.
A livestock farmer keeping Galloway and Angus suckler cows, Paul was a high profile victim of the floods which followed Storm Desmond. The devastation the water caused his village and land spurred him into action, and working with the NFU and Cumbria Farmer Network, his continued public calls to make his county a special case where river maintenance is concerned, has picked up momentum in a way he could only have dreamt when he started to campaign.
"I set up the group with the specific aim of bringing the Cumbrian River Authority back," explained Paul who farms 400 acres of mainly permanent grassland.
"We've managed to garner the support of the majority of the MPs in Cumbria including Trudy Harrison and Sue Hayman whose constituency I farm in. I've had a lot of assistance from the Carlisle flood group and have the backing of all the parish councils. I reckon the Cumbrian River Authority Governance Group has the support of half of Cumbria's population if you take into account everyone the people around the table represent."
Now also a member of the Cumbria Strategic Flood Partnership and the North West Regional Flood and Coastal Committee, Paul is hoping to address fluvial flooding issues through river management practices that were abandoned almost 30 years ago.
"My whole remit is to convince people that good farming and well managed land is more of a benefit when it comes to flood management than the natural flood management everybody else seems to be pushing," added Paul.
"Conservation is not about the preservation of neglect. Out of 16 special areas of Conservation Rivers in England, four are in Cumbria. There are ten other serious points to take into account when it comes to Cumbria. These include rainfall, a sparse population and old infrastructure."
Paul, who is an NFU Cockermouth member, has three Sites of Special Scientific Interest (SSSIs) on his land, 130 acres of marshland and 36 acres of woodland. Osprey and Marsh Harriers can be seen on his land. He keeps 80 head of cattle (40 plus calving cows) and used to have sheep before Storm Desmond. They were all sold off as Paul felt his land had become unmanageable for sheep – especially with many of his fences and bridges obliterated.
Paul, 58, added: "Thankfully we didn't lose any stock as we saw the water coming and had time to prepare. However, we are still cleaning up the mess which we'll be doing until the next flood heads our way. It's like painting the Forth Bridge."