Four regional awards are given out at the end of the year to acknowledge offices and individuals who have promoted the NFU and made a real difference to members locally.
Events and activities
NFU Kendal and Sedbergh picked up the Events and Activities Award for running a successful trip to Agriscot, organising an RABI breakfast event, a Brexit meeting with pie and pea supper and a farm walk and barbecue for younger members.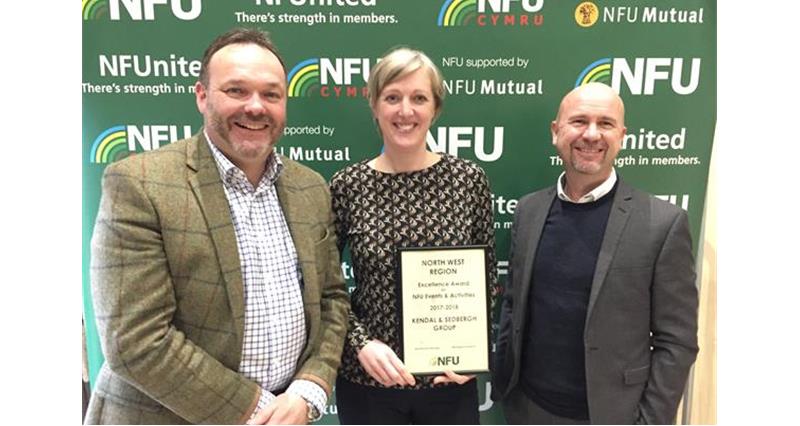 Not content with all that, the NFU Kendal and Sedbergh team also launched a rural crime initiative, held an YFC quiz night and provided refreshments to many members and potentials during the summer show season.
Local profile
The Local Profile Award was this year given to NFU Appleby. The team there continues to work closely with Cumbria Constabulary via the Country Watch Eden farm watch scheme.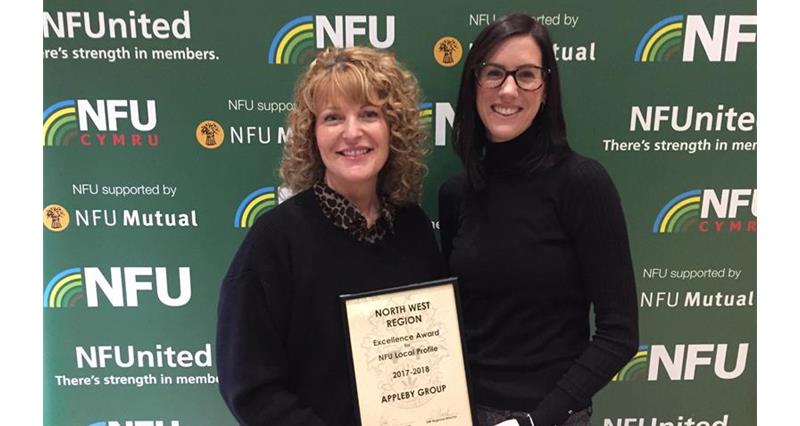 This year the team trialled sheep marking products and have utilised their Facebook pages to best effect, promoting the work of NFU both locally and nationally.
Professional development
Following NFU Macclesfield Group Secretary Keith Brightmore, who sadly passed away, was always going to be a difficult task but Rebecca Gayne has embraced the challenge, is thriving and a worthy winner of the Professional Development Award.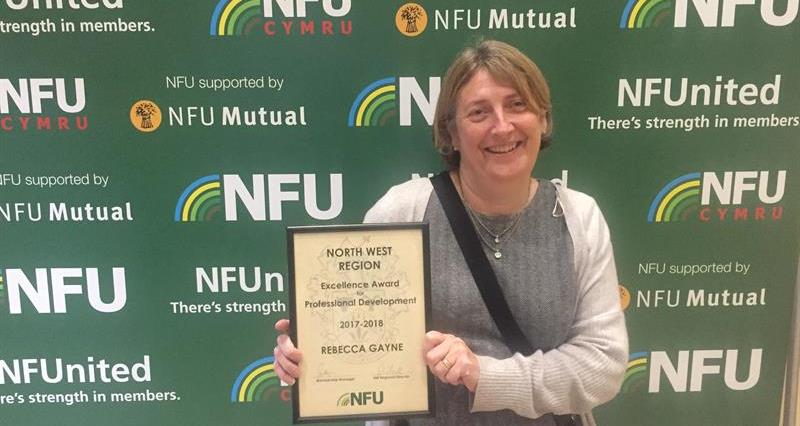 NFU North West Membership Manager Rob Lea said: "Regional staff have been utilised to provide an overview of the NFU to staff members within the Macclesfield office in order to empower them with the confidence to engage with members and potential members. To gain a better understanding of the farming sectors in the branch area Rebecca spent time on several farms which enhanced her relationships and knowledge. There is a clear plan of prospects in place and a structure to recruit them."
Membership development
This year's winner of the Membership Development Award is Nick Murphy and his Blackburn office. The office has a good level of activity with regular MP meetings and branch events. NFU North West Membership Manager Rob Lea said: "Nick remains well connected to the member network and has played an important role in the launch of the NFU's ice cream map. Having relocated to a new office, with all the upheaval that brings, Nick's NFU activity has remained high and he's looking forward to President Minette Batters officially opening his new premises at Fairfield Business Park in Clayton-Le-Dale next year.