What started as a bit of banter in the pub about making his own beer, quickly evolved into a home brewing hobby using his mum's pots and pans and has ended with the creation of a new and exciting brewery – Farm Yard Ales.
Ever since leaving school at the age of 16, Steven Holmes has always searched for ways of diversifying to make his family's Moss Edge Farm in Cockerham pay.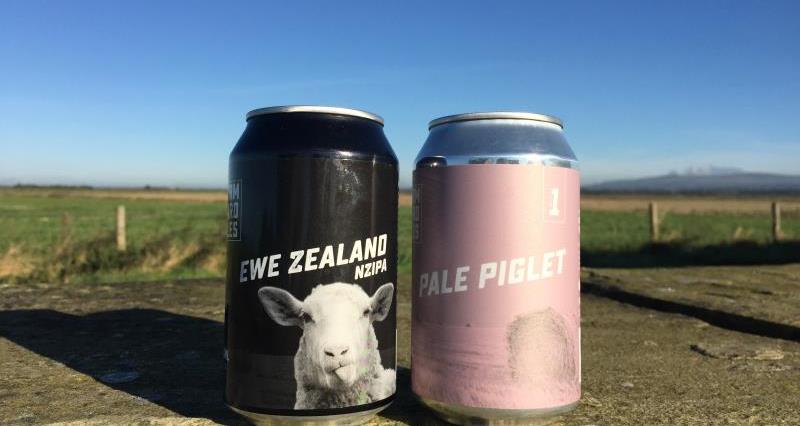 The 29 year old entrepreneur is the sixth generation of his family and is eager to bring new income streams into the business.
With the help of his parents, Bob and Debbie, and £66,000 worth of LEADER funding towards the project, Steven has built a brew plant on the farm complete with licensed bar.
Securing a year's worth of high quality hops on the spot market has also enabled Steven to develop and 'nail down' the brewery's five core beers. These are:
Holmes Stead – best bitter
Haybob – traditional pale ale
Gulf IPA – progressive IPA
Hof – craft German pilsner
Farm Yard Ales is currently waiting for a name for the fifth beer, a 4.8% progressive pale ale.
The brewery already supplies local free houses, golf clubs and hotels and is looking to expand quickly.
Think traditional ales and you tend to picture pints pulled at the bar and bottles, but Steven is also embracing cans for his products – and for very good reasons.
"With cans there is no UV damage caused to the beer, it stacks better, they are lighter, cool well in the fridge and are infinitely recyclable as well," explained Steven.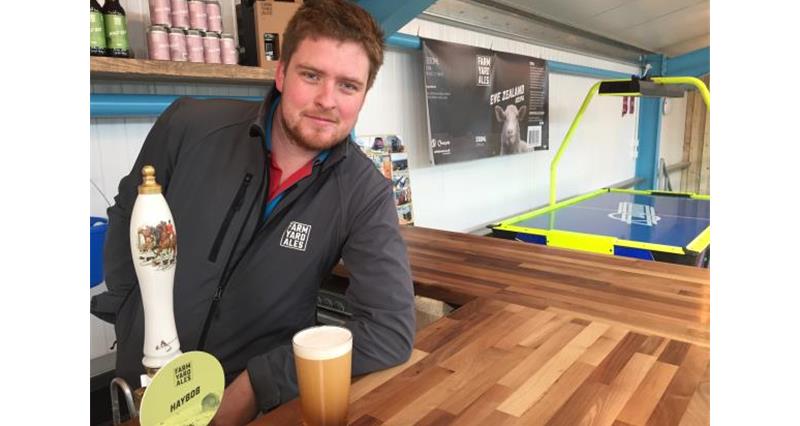 "There are so many positives to using cans but there is a job to be done to break habits."
Not afraid of hard work and long hours, Steven has been helping to fund his fledgling business, which launched in June this year, by driving milk tankers in the evening on freelance contracts for Ulpha Dairy Transport and SJ Bargh.
Steven added: "The five year plan is for the brewery and bar to make enough money for me to buy the farm from my parents."
Located on the beautiful, but very quiet, Lancashire coastline at first glance it's hard to imagine where the trade for Steven's farmyard bar comes from, being quite a distance from the nearest town of Garstang or city of Lancaster.
"Our farm sits in amongst two very large caravan sites and we also get a lot of cyclists who pass by and call in," explained Steven.
"We start brewing early on a Sunday and I think the smells of the beers entice people in. During an average weekend we can sell anything between four and nine gallon casks. That's nearly 300 pints of beer."
The 85 acre farm itself came out of dairying back in 1986 and can now be described as mixed. Malting barley is grown for brewing, there's a bit of hay production if the weather is kind and stubble turnips are also grown. Buildings and land are rented off to neighbouring livestock farmers for wintering.
Steven said: "Farming will be the key to the success of the brewery. It offers us many advantages that other breweries could only dream of. Being on the farm means we have zero rent to pay. Our logistics costs are also really low. Grain for brewing comes directly to the farm and doesn't have to be bagged and stored in a warehouse which saves us a fortune. And on top of all of this we have an abundance of space in order to expand, something you'd be unable to do if you were brewing on an industrial estate somewhere."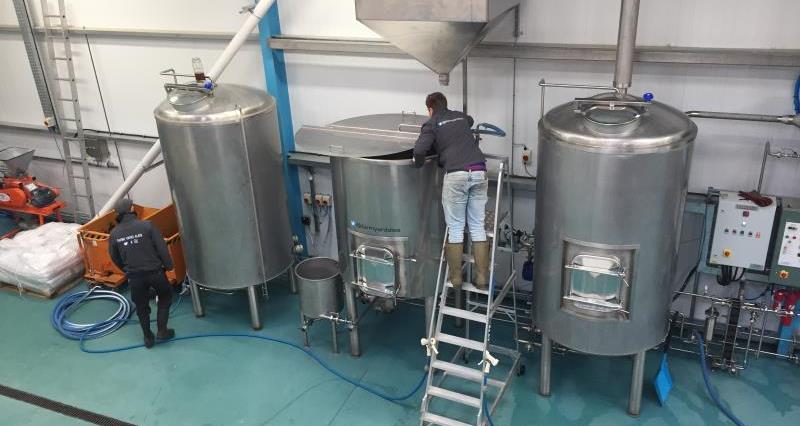 Moss Edge Farm has its own well which goes 50 metres down. This natural mineral water is used in all of Farm Yard Ales' beers. It is also used to cool the beer from boiling to 18 or 20 degrees for the yeast to transform sugar into alcohol.
Farm Yard Ales is buying the best hops on the planet to make the best beers. The hop merchant the brewery is using sources hops from America, Australia and New Zealand.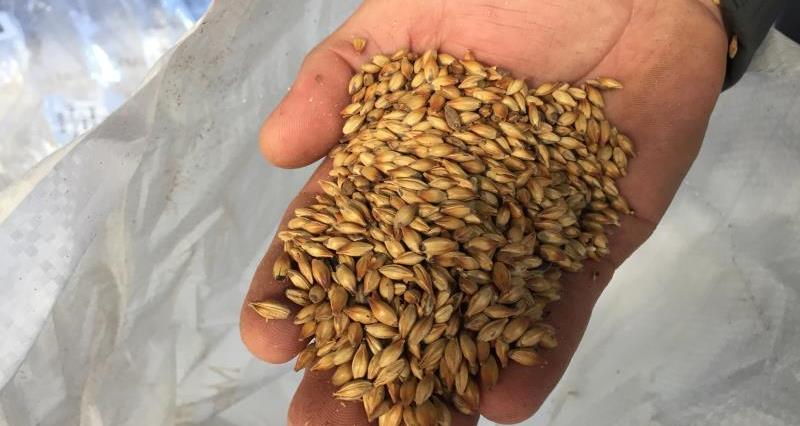 Steven and his family have built a lot of the brewery and bar themselves, calling the bar 'The Workshop' as it was formerly the place his grandfather Jim Holmes would make and mend tools.
"The building is 16ft to the eaves so when we made the cold store and placed a lid over it lent itself perfectly to the creation of a bar so we applied for a licence and got one fairly easily," added Steven.
"I had a friend who was selling some old beer pumps then I treat myself to some walnut worktops for the bar, bought the glassware from eBay and got going."
The Workshop is open on Fridays (from teatime) and Saturdays and Sundays (from noon onwards on both days). The bar has a live music licence, can cater for functions and Steven has even organised for a mobile pizza oven to come to the bar on some nights.
NFU members are invited to attend the official launch and open day of the brewery which takes place on Saturday 2 December.
To find out more about Farm Yard Ales visit:
Facebook (Farm Yard Ales)
Twitter (@farmyardales)
Instagram (@farmyardales)