Farmers who farm land that drains into the River Dee, River Dane and the Llangollen Canal, have taken advantage of United Utilities' offer to test their spray equipment for free.
Poorly maintained pesticide spray equipment can lead to over or under application of pesticides which can be detrimental not just to water quality and the environment but also to the farmer's pocket or the success of a crop.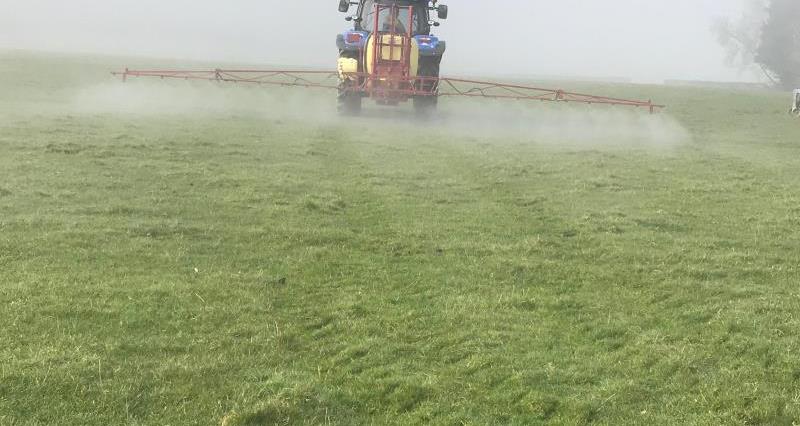 United Utilities, working in partnership with Reaseheath College, Cheshire Wildlife Trust and The Welsh Dee Trust, tested spray equipment for free on 36 farms in designated drinking water safeguard zones over the spring and summer.
The aim of the offer, which will be run again, next year, was to reduce the amount of pesticides entering water courses used for drinking water to decrease the need for costly treatment at United Utilities' water treatment works.
Some of the most common faults with spray equipment are leaky hoses, broken seals, broken or blocked nozzles, faulty pressure gauges and illegible labels and gauges. During its tests United Utilities discovered that a third of the equipment tested needed new rubber hoses, two thirds needed replacement nozzles, a quarter needed repairs on pressure gauges and two fifths had corroded 'O' rings that needed replacement.
Dr Kate Snow, from United Utilities, said: "By doing a few bits of maintenance before putting the equipment away for winter farmers can save money on parts and wasted chemical and help to keep our waterways pesticide free."
According to Chris Boughey, at Central Crop Sprayers in Whitchurch, a little bit of extra maintenance when putting away spray equipment could prolong its lifespan and save money in the long run.
Under the Sustainable Use Directive (SUD) all vehicle mounted pesticide application equipment will need to be tested by 26 November 2020 and then every three years after that.
Some tips to help prolong the life of spray equipment include:
• Give the outside of the sprayer and all its parts a good clean. Leaving residue over winter can corrode parts and lead to cracks. Of course, it's important to ensure washings do not enter clean water drains.
• Make sure the sprayer has been thoroughly flushed through with water. Any residue left behind can cause damage to parts if left over winter. Again, it's important to ensure washings do not enter clean water drains.
• Pay special attention to nozzles as chemical residue can harden over winter and seriously affect a sprayer's performance next season. Remove and clean nozzles with a brush and store in a container over winter. If cleaned after use nozzles should last for years.
• Remove pressure gauges and store somewhere they will not be subject to freezing temperatures. Frozen pressure gauges might never work again.
• Store the sprayer somewhere it's protected from the cold and rain to prolong its lifespan.