Gordon Capstick, the former NFU Cumbrian County Chairman, sadly died on Saturday 16 May surrounded by his family in the Royal Lancaster Infirmary.
Well-known and respected within and beyond the county, Gordon will be remembered for helping steer the organisation's members through the Foot and Mouth crisis at the beginning of the millennium.
He reared and cared for beef and suckler cows at Park House Farm in Heversham near Kendal, which was 750 acres large at its peak.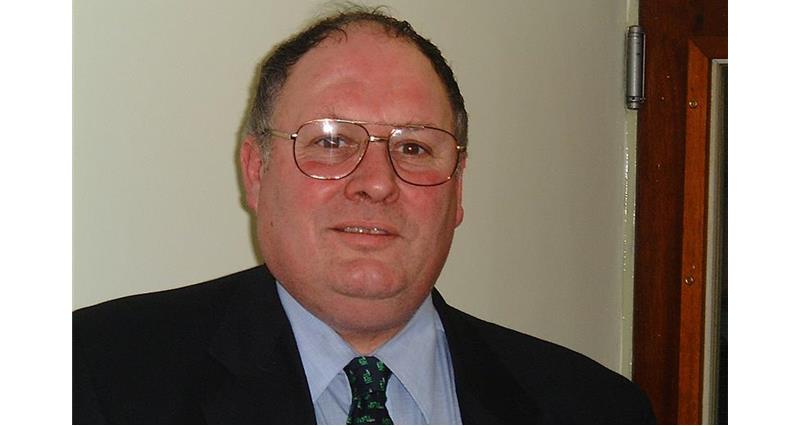 Cumbria's county chairman in 2001, he was an enthusiastic and passionate NFU man through and through and at the time of his death was still an actively engaged member of the regional livestock board where his wise counsel was always heeded.
NFU North West Regional Management Board Chairman Alistair Mackintosh said: "Gordon was for me the salt of the earth. He brought me into the NFU political side and is the reason why I have done the things I have done for the NFU.
"He was a farmer's farmer. He had a dry sense of humour. He never used 100 words when ten would do. People like Gordon you cannot replace. These type of people are irreplaceable. I will miss Gordon, he just kept everyone grounded."
A keen motorsport enthusiast, Gordon started racing in the 1960s as an international rally co-driver, his last competitive drive being the 1995 RAC rally. At the time of his death he was the President of Kirkby Lonsdale Motor Club.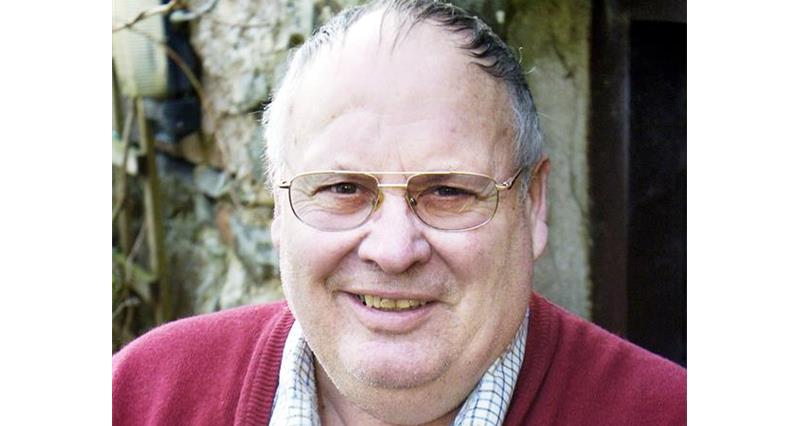 Gordon, who was 75 years old, died of a coronary condition and fortunately tested negative for Covid-19. His wife Mary said: "Gordon loved being involved with Cumbria YFC both as a member and as a parent adviser. He was Southern District President as well as Cumbria County President.
"He was also proud to be involved with Westmorland County Show, sitting on the management committee."
Other roles Gordon held included being a parish councillor in Heversham and being a committee member of the Royal Agricultural Benevolent Institution (RABI).
Nicki Quayle, chair of the Cumbria branch of the farming charity RABI said: "We are all very upset and sad. Gordon was a valuable member of the RABI committee. Always full of bright ideas and very optimistic and always positive in everything he did. He will be a huge miss."
A big believer in educating the next generation, Gordon also enjoyed facilitating school visits to the farm with wife Mary. He also wrote a regular farmer diary column for the Westmorland Gazette newspaper.
For more than 20 years, Gordon was the NFU Mutual's local insurance assessor for farms in the South Lakes area.
NFU Kendal Senior Group Secretary Sarah Kitching said: "This is a job I know Gordon loved as he got the opportunity to visit many farms in the area and was able to talk farming with clients, many of whom would become his friends. It was also a role his family have proudly become synonymous with as Gordon took over from his uncle Dick Capstick who also loyally served the NFU Mutual for many years.
NFU Carlisle Senior Group Secretary, Ian Mandle, added: "We had a lot of contact with Gordon in north Cumbria, especially in 2001 with our area being one of the hardest hit during the Foot and Mouth crisis. As we all know Gordon was never one to stand back, always on the front foot and getting things done. He will be sadly missed but has left plenty for us to remember him by."
A family man, Gordon leaves son Paul, who takes over the running of the farm, daughters Rachel and Nina and nine grandchildren.
Mary added: "I will miss Gordon's good humour and quick wit. It's fair to say he wasn't a happy retiree and could always be found at the farm doing fetching, carrying and odd jobs. He liked to be out and was really missing his Last of the Summer Wine friends at the auctions."
The NFU will circulate funeral details when they are finalised. Obviously, there will be Covid-19 guidelines to follow but the family says they will have a proper celebration of Gordon's life at the family's Park House Barn wedding venue when it is possible to do so.