NFU Graduate Trainee Hannah Binns has decided to stay in the North West and join the editorial team of Farmers Guardian, based in Preston.
Hannah will start her new role as a news reporter at the beginning of March and will no doubt be writing front page stories for the industry publication in no time.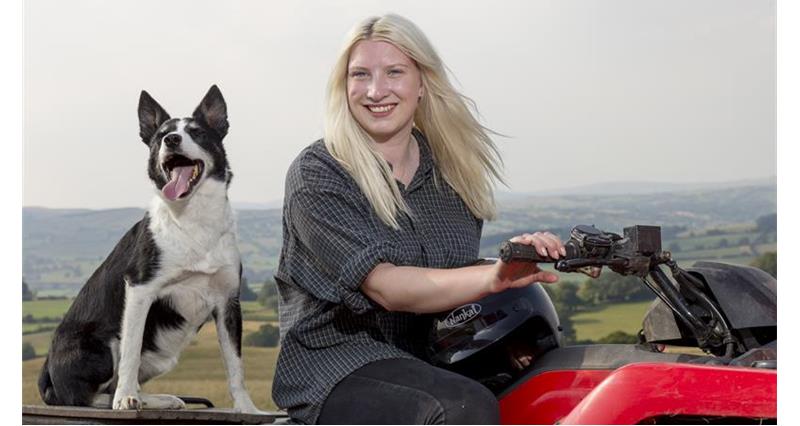 Born and bred in Lancashire, Hannah lives at Hecklin Farm in Downham with her dad Thomas, who is currently NFU Lancashire Council Delegate, and her mum Sheila.
Hannah has been working at the NFU Regional Office in Skelmersdale since September, working on a project about the economic importance of farming to the North West. Her glossy report is aimed at MPs and will be published and launched in March.
A popular agricultural blogger and a young advocate for the industry on social media platforms such as twitter, a switch from agricultural policy to farming journalism will suit the 23-year-old at this stage of her early career.
NFU Communications Adviser Carl Hudspith, who has been managing Hannah at the NFU, said: "I'm really pleased Farmers Guardian have recognised Hannah's huge potential and given her this opportunity. She's excelled during her time at the NFU in the region and she ought to be immensely proud of her report about farming's contribution to the North West.
"We're sad to be losing Hannah but recognise that this new opportunity is too good for her to miss. Thankfully she's not going too far and will still be involved with NFU work albeit from the other side of the fence. I wish her the best of luck for the future."