YFC has been onto a winner with Rachel as competitions chairman
With 33 YFC national final categories, ranging from floral art to drama, to officiate, heading up the competitions steering group is no easy task.
Anyone who knows anything about Young Farmers knows how seriously the competitions are taken, with parents often being keener than the members.
Lancaster based Rachel Parker, 25, has been in the hot-seat since last February when she became chairman of the National Competitions Steering Group, and has had to draw upon all her 14 years as a member of the YFC to make it a success.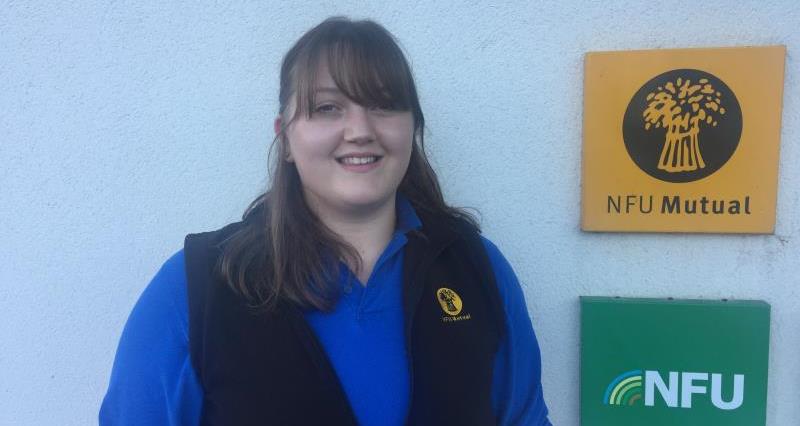 Rachel, who works as a customer consultant for the NFU Mutual in Lancaster, said: "It's a really interesting job because all of the county representatives in the country come to the group to suggest new competition ideas or better ways of staging the ones we currently operate.
"One change I have overseen is the introduction of a sheep shearing competition at the 2018 Great Yorkshire Show. Something I'm very proud of. Lancashire has done really well in all competitions during my chairmanship and I've not had to deal with too many complaints from competitors. So all in all I think it's been a pretty successful tenure."
Rachel's spell as chairman ends in February 2018, but by then she will already be nearly three months into the next voluntary position she's agreed to – being YFC Lancashire County Chairman in the club's 80th year.
"I want to get all Lancashire members attending county events in 2018 because I feel we're a little disjointed at present, after all that's how you get to meet new people," added Rachel.
A farmer's daughter, Rachel's dad Mark is the NFU Lancaster branch chairman. She grew up at her parents Lodge Farm in Wennington which currently houses 120 dairy cows and 800 sheep. Rachel though has now found her independence and has recently moved to her own first house in Caton.
A member of the Vale O' Lune YFC club, Rachel says they are always on the lookout for new members. The club meets every Monday from 7.30pm in Arkholme Village Hall.
If you are interested in joining, please give Rachel a call on 07723 437707.