It must be reassuring to see three quarters of your customer base from your fields
Meet NFU potato forum representative Robin Cropper who is always upbeat about the job despite the peaks and troughs. With his positive outlook on life, the chips are never down for Robin.
On a clear, hot May morning, when you're part of a five tractor team planting Maris Piper potatoes ready for storage in October, it must be extremely reassuring to see the docks and cathedral of Liverpool – especially when 75% of your customers live there.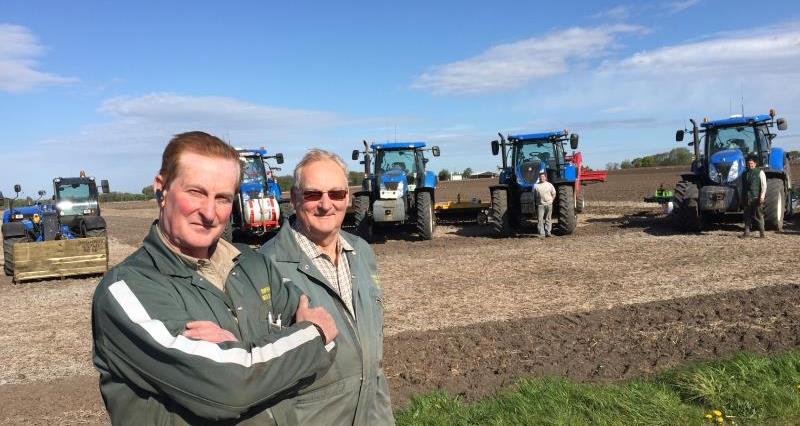 It's probably why Robin and John Cropper look so content with life when I go to interview them as they work away in a 30 hectare field near Ormskirk, overlooking the vibrant city of Liverpool.
Robin, 58, and John, 66, are both aboard satellite navigated New Holland kit when I arrive at the land the Cropper family has farmed for hundreds of years.
As a NFU North West horticulture board member and potato forum representative, Robin is the recognisable face of the business, but J Cropper and Sons is very much a partnership between the two brothers who employ four full time staff. The pair have five farms altogether, farming 1,500 acres in total. They grow 300 acres of potatoes, mainly Maris Piper but also early Accords for chipping as well as Sagitta.
Robin said: "We do sell potatoes to Ireland, into the London market and occasionally Scotland but 75% of what we grow is consumed within a 25 mile radius of the farm. We market potatoes from mid-July through to the following end of June meaning we're selling potatoes for approximately 50 weeks of the year with a couple of weeks set aside for farm maintenance.
"We probably have a longer marketing season than most but it works for us. I'm not clever or brave enough to play the market so we sell a similar amount of potatoes on a weekly basis resulting in us taking both the peaks and troughs. Importantly though the model also gives our customers a regular supply which they appreciate."
The partnership also grows wheat, barley, oats and beans.
Robin added: "Our beans last year were sold into India and some potatoes to Italy. The milling wheat goes into Manchester and some wheat and barley is supplied to the feed mills of the North West."
A single father of three (Michael 24, Katie 22 and William 19) Robin has farmed since the age of 15 and is a big advocate for the NFU's potato forum.
"We have two meetings a year in Stoneleigh with the bulk of business being conducted via email," explained Robin.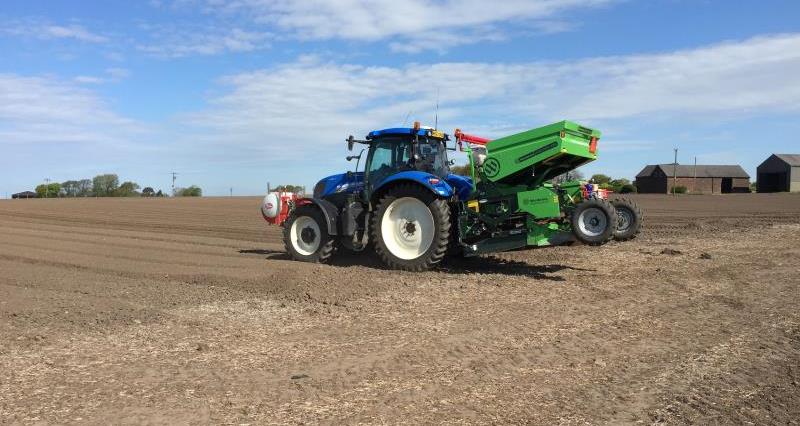 "It's a pleasure to work alongside such enthusiastic people who do sterling work on behalf of all potato growers. There are a lot of younger members on the forum who bring a fresh new perspective to issues, especially when it comes to social media. I'd actively encourage younger growers to get involved if they can spare the time."
Hopefully weather doesn't dampen the spirits of Robin in 2017. He told me at the beginning of April he was pumping water off the field but when I turned up the soil was like dust. Fingers crossed for a favourable season for our North West potato growers.