An angry Lakes farmer who lost more than 11 of her prized Herdwick sheep to a dog attack is calling for better laws.
Karen Hodgson and husband, Mark, were faced with the heart breaking task on New Year's Day of clearing their fields of dead and wounded animals.
Mrs Hodgson of Wasdale Head Hall Farm, who posted a photograph of her 11 dead ewes, on social media, was backed by farmers who prompted a push for more severe punishments for dog owners who let their dogs run free around livestock.
The 38-year-old warned dog attacks had become a 'standard part of sheep farming'. It is the third time in five years that the family have lost stock to marauding dogs.
NFU North West's spokesman, Carl Hudspith, said: "The problem of sheep worrying is clearly getting worse in the county of Cumbria but with no requirement for the police to formally record livestock attacks, the NFU has never been able to obtain clear data to officially show the rise our members are experiencing. It is a concern that this lack of evidence will result in not enough of Cumbria Constabulary's budget being allocated to tackle this crime which we believe is on the increase. Farmers can do their part by reporting every incidence of this crime to the police as we suspect a huge amount of underreporting is taking place."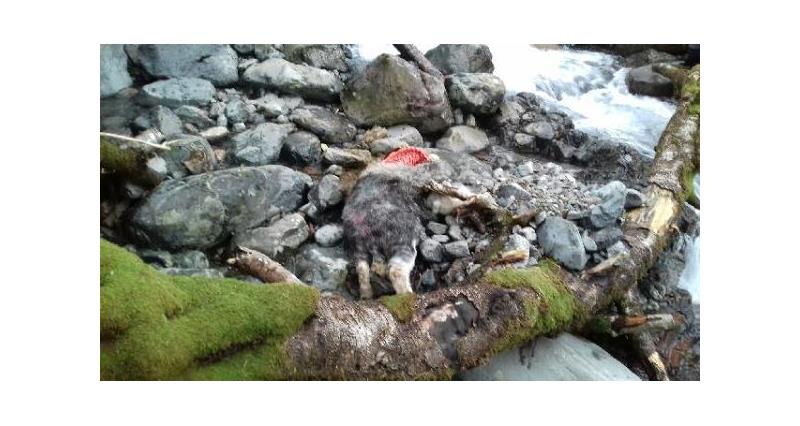 As well as the dead ewes, three of the couple's Herdwick tups are missing and six sheep are 'walking wounded'.
"These sheep were literally chased to their deaths. A dog doesn't need to get hold of a sheep and rip its throat out. They chase them until the sheep just die of exhaustion," said Mrs Hodgson.
The incident happened in the couple's fields on Lingmell, the main path up to Scafell Pike.
"The sheep had been brought down from the fells, and were okay when Mark checked them on New Year's Eve. But on New Year's Day Mark was on his way when he was met by someone who said there was a dead sheep in the stream.
"But when he walked down the stream, he found one and then another and another. It was horrific for him. Those that were wounded had broken legs and wounds from trying to flee the dog. Those that had just given up were lying with their back legs out just like a frog," said Mrs Hodgson.
The incident was reported to Cumbria Police, But Mrs Hodgson said they had been told 'there was nothing they could do'.
"There were no witnesses. But we saw six people on that morning with dogs, none on a lead and two people who were not even carrying one. Anyone up there could see the carnage for themselves as we spent New Year's Day dragging sheep out of the fields," added Mrs Hodgson.
The family, who have two farms, are National Trust tenants farming 2,500 acres of land at Wasdale Head for the past 17 years.
"People can enjoy the countryside, but what dog owners need to realise the fall-out of something like this. We spend 365 days a year looking after our animals and it is very upsetting when we see them killed like this," said Mrs Hodgson.
"There is no accountability. The law needs to be changed and tougher penalties enforced for people allowing their dogs to worry and savage livestock.
"We lost pedigree sheep and lambs in other incidents. For us it is not only heart-breaking, but we have lost bloodlines too. All we ask is for people to keep their dogs on leads around livestock. We do not want their sympathy," she added.
Wildlife Officer Sarah Rolland said: "This is a very serious issue that can lead to significant consequences for sheep and therefore farmers, who depend on these animals for their income.
"It is frustrating and sad to see that this keeps happening, when it is so easily prevented. Owners are urged to simply keep their dogs under control and on a lead, and just because a field may be empty one day, it does not mean that it will not be full of animals the next. Always exercise caution.
"A dog does not have to physically attack livestock to cause harm – even chasing them can cause distress and easily cause a pregnant sheep to miscarry lambs.
"Owners must also remember that farmers are within their rights to shoot a dog that is worrying sheep on their land, and this will obviously cause huge distress."