NFU Cheshire County Chairman Richard Blackburn was invited to speak to the congregation of Chester Cathedral during the traditional plough service on Sunday 12 January.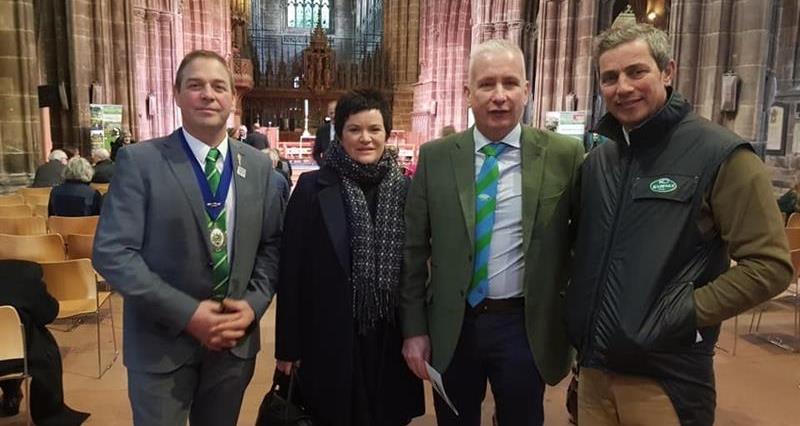 Photo caption: Richard and Claire Blackburn with Michael John Parkin and Ian Bulkeley at Chester Cathedral's traditional plough service
A spokesperson from the Chester Diocese said: "Traditional plough services have been held for centuries as a way of giving thanks for the land and all those who work it.
"At a time when there is an increase in uncertainty for our farmers and the recent closure of the livestock market at Beeston continues to affect those in the farming community, we wanted to bring farmers, their families and their staff together to celebrate all that is good about agricultural life and the agricultural community in Cheshire."
During his address, Richard said: "As we enter a cathedral as beautiful as this we all marvel over the magnificent architecture or the stained glass windows and we try to understand how it was all possible hundreds of years ago to construct.
"Yet many often take for granted the magnificent landscape and picturesque countryside we have travelled through to get here, the fabric of which has evolved through the hard work and dedication of our county's farmers over the years, undergoing, like this cathedral, many changes along the way.
"It is this ability to adapt to change, embracing new technologies and techniques that I believe will make agriculture so important to our worldwide future as the population increases from seven to nine billion by the year 2050."