Beating big companies outside of agriculture to be crowned Wyre's outstanding rural business is one of Old Holly Farm's greatest achievements says its owners Ian and Alison Pye.
The Garstang based, family run, working organic dairy farm, which also has an open farm and café, was crowned Rural Business of the Year on Thursday 30th November at the Wyre Business Awards 2017.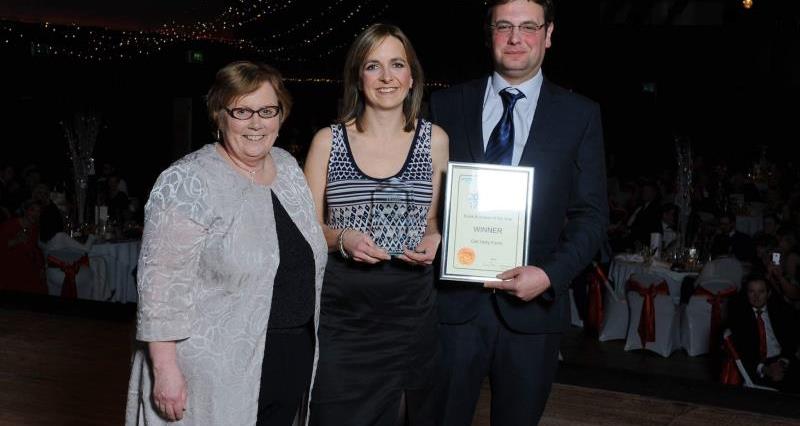 Ian said: "I was surprised to say the least because there are some really great businesses in Wyre. I thought just to get an invitation was good but I was really happy to win. It's nice that Wyre Council are viewing farms and agricultural businesses as serious businesses to be put in these award categories with other companies."
The award was in recognition of the investment made on the dairy farm in protecting animal and environmental welfare via initiatives like under?oor heating and planting of hedges, as well as the use of technology to manage cow welfare and delivering over 60 educational trips last year. The award follows the McDonald's Farmer Innovation Award for 2016.
The Wyre Business Awards 2017 was sponsored by the NPL Group, Regenda Homes and Links Signs and Graphics. It was attended by businesses from across Wyre and the Fylde coast. There were over 180 nominations for the awards across ?fteen di?erent categories. The judging panel included Principal of Myerscough College Ann Turner, Station Director of Radio Wave Paula Davies, Marketing Lancashire, Boost Business Lancashire and John Gillmore from BBC Radio Lancashire.