The Macclesfield Rural Crime Team implemented Operation Sheep Dog.
Constable Richard Walker, Macclesfield Wildlife and Rural Officer, said: "This was a lengthy planned operation that targeted those that come to Cheshire to commit rural crime be it theft of livestock right through to plant machinery. The aim was to intervene and disrupt those who are travelling to Macclesfield to commit such crime, whilst reassuring and gaining intelligence from the rural and farming community.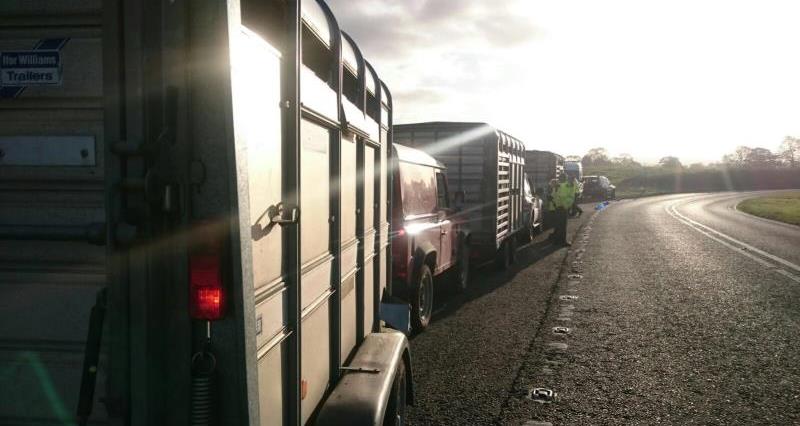 "The A523 was used to carry out this operation. Final figures showed that more than 100 vehicles were stopped including tractors, trailers, transporters of plant machinery, Land Rovers and all other associated vehicles. Vehicles and occupants were checked and verified, with the assistance of Cheshire East Animal Welfare checking upon livestock, which included passport checking and ID tags verification.
"Feedback from the operation has been positive. Those stopped, who have been previously victims of rural crime, were delighted to see that their voice was being heard with word even spreading around Leek Market of Cheshire Police's operation occurring that day. The Rural Crime Team at Macclesfield will continue to implement a variety of operations to clamp down on rural crime."