Members of Cumbria NFU were delighted to meet Copeland MP Trudy Harrison in early October at Mike Wilson's Monk Foss Farm near Millom.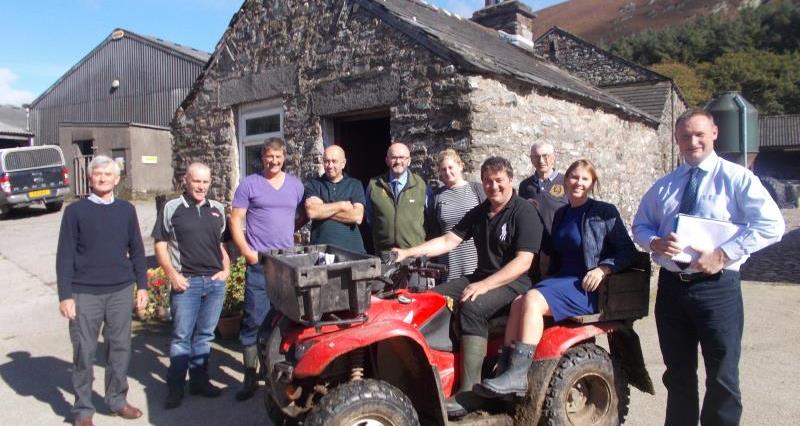 Cumbria NFU County Adviser Mike Sanderson, who set up the meeting, said: "Brexit is likely to have many major repercussions for agriculture and members feel it is important they get in front of all Cumbrian MPs. Brexit and the progress of the negotiations were discussed along with local issues such as flooding problems and river maintenance.
"It was really good to see Trudy and it was a worthwhile meeting. Trudy obviously realises the importance of agriculture to her constituency and has committed, going forward, to get her teeth into it. We look forward to working with her."
Present at the meeting were - Cumbria NFU County Adviser Mike Sanderson, NFU North West Regional Director David Hall, NFU group secretaries Andrew Pye and Natalie Dennison and half a dozen local farmers.