The goats at North Netherscales Farm are happy beasts – and that's the most-important factor affecting the flavour of their meat, says farmer Chris Dickinson.
Goat meat is a niche market that's becoming more popular. It's healthy, low-cholesterol, and very tender and lean, and can be cooked like lamb or venison.
Happy animals raised with minimum stress and lots of care make tasty meat, so welfare is the most important thing for Chris, 30.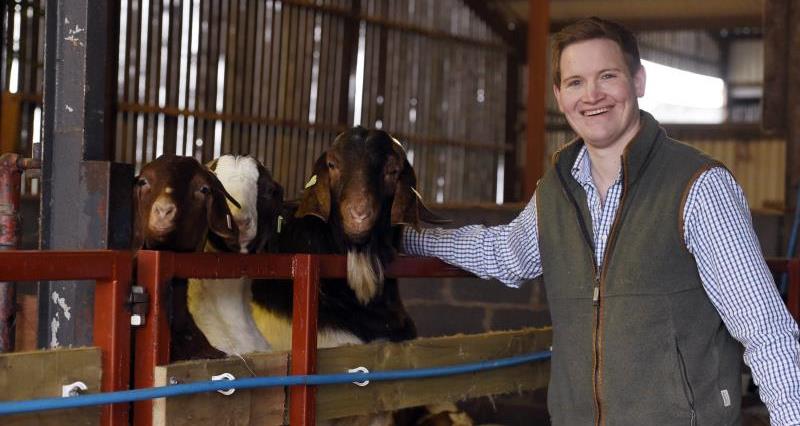 The Tailored Goat Company may be the new kid in town, but Chris did his homework before combining the very best genetics from around the world with traditional farming on the family farm at Hutton End.
Chris farms in partnership with his parents on a mixed farm which consists of beef, sheep, poultry and arable enterprises, producing quality products sold throughout the UK.
He spent five years with the National Farmers' Union working with key farming stakeholders. It was at this time that he noticed the UK's growing demand for goat meat, which helped him in making the life-changing decision to embark on building up his own goat meat business.
But goats weren't a complete mystery to Chris. "My mum has kept rare breed Golden Guernsey goats which I showed when I was young."
He chose a breed of goat originating in South Africa which is bred specifically to produce meat. "Meat from Boer goats is generally better in both texture and flavour than meat taken from a dairy goat animal," said Chris.
But before making his final choice he did the rounds of other goat farmers around the country before settling on a herd of 120 that was up for sale by a lady who was emigrating to South Africa.
"I bought them all off her because I was looking to establish a closed herd to minimise risk and disease. Goats are quite prone to different diseases, and we have fantastic vets up here, but they don't come into contact with goats on a daily basis," said Chris.
But luck would have it, Ben Dustan, honorary secretary of the Goat Veterinary Society moved to Shap. "He's a really nice guy and has been extremely helpful when I rang him for advice," said Chris.
Chris applied for a prestigious Henry Plumb Scholarship and was given £3,000 to set up his business.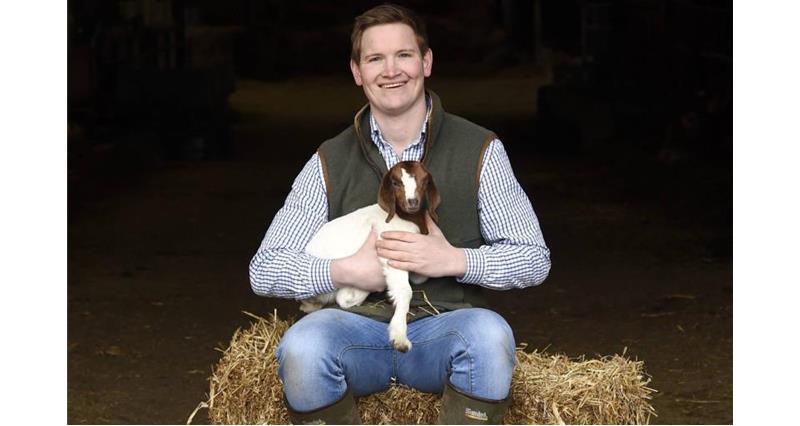 His farming mentor was Kendal farmer and businessman, John Geldard.
"The first year I telephoned and sent emails to different businesses to see if they would like to try the meat just to put my name out there," said Chris.
Currently his goat meat is being sold at the Westmorland Services on the M6 Motorway in their high-end butchery service. Last year Chris supplied meat for Selfridges, and this year the Bon Vivant Group in Edinburgh.
Local suppliers include the George and Dragon at Clifton and the Stoneybeck Inn at Catterlen near Penrith.
Chris's goats are so full of character and each one of them has a different personality. They're very playful and boisterous and extremely nosy.
"That's Beverley," said Chris, pointing to a particularly handsome female, whose head popped up the minute we appeared in the barn where the herd was currently being housed.
Normally the goats range on small paddocks around the farm. Their diet consists of grass, a traditional livestock course mix - and as many branches, hedges and trees they can eat!
Management of the herd has some similarities to sheep, but are browsers rather than being grazers which can make managing the grass a problem.
Chris had around 100 females to kid this year. They normally have up to two each, although triplets are not unknown, as the young farmer has been finding out recently.
Chris chose the name, The Tailored Goat Company, because in his words: "My business is tailored for the meat market."
It is a product that is high in iron and protein, and low in fat, and cholesterol, making it the obvious choice for health-conscious consumers and those who are trying to achieve a healthy diet for their families, which also contains sufficient protein and other nutrients.
"The meat is succulent. It is not tough. These are prime animals that are killed out between seven and eleven-months with live weight between 40 and 50 kilos. Kill out is 50 per cent, very similar to fat lambs. But it is a completely different product. The big thing is persuading people to eat it."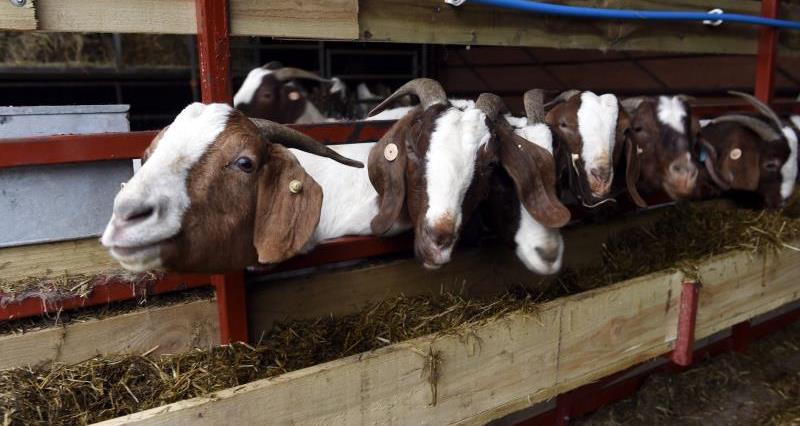 "Britain is one of the places in the world that doesn't eat goat meat on a regular basis," added Chris.
"With goat farming, it is a steep learning curve. You cannot treat them like sheep. It is a bespoke animal with different needs. They are prone to things like worms.
"But they are very nosy and very interactive and good fun to work with, but that comes with challenges. When you try to dose them they just want to talk to you and it becomes hard work. But they are big characters."
Goats are clean, friendly, intelligent animals, which, once their needs are understood, are easily kept in good health and productivity. Their reputation for smelliness is only true of male animals in the breeding season; this can be reduced if desired by cautery of the scent glands on the head during the first week of life.
Chris has also taken the step of producing his own lamb and has a flock of 200 Herdwick ewes, and has just started selling boxed lamb. "Herdwicks have a very strong brand and with marketing expertise I would like to grow this side of my business."
His lamb is available boxed and vacuum packed up in either full or half form and can be delivered locally. Chris has found Facebook is a great way of contacting customers and sells most of his lamb through that social media channel.
As well as farming at home, Chris does consultancy work for the poultry equipment business Vencomatic and is involved in two businesses over in Yorkshire - The Yorkshire Wagyu Company and the point of lay pullet provider Wot-A-Pullet.
For more information:
Website: www.tailoredgoatcompany.co.uk
Twitter: @tailoredgoatco
Telephone: Chris on 07772525286