North West Farmers' Trust Chairman David Roston has retired after 20 years of loyal service.
David, who turns 80 in October, accepted the chairmanship role in 2000 when the Trust was initially formed to look after NFU property and cash assets which were relinquished by the three amalgamating counties of Cumbria, Cheshire and Lancashire as the NFU adopted a more regional structure.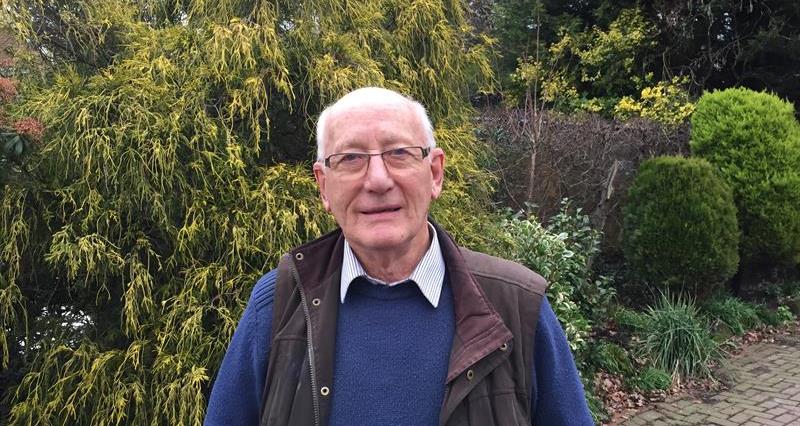 "Management of the properties was extremely demanding and it was decided to sell when they became vacant by group secretaries," explained David.
"This resulted in the North West Farmers' Trust managing a much slimmed down portfolio and annual donations from disposable earnings.
"Anyone with a connection to the agricultural industry can apply to the Trust for a donation but it must be for a specific purpose. For example we'd fund a trophy or something similar to that.
"We currently fund places for YFC delegates from the three counties to attend NFU Conference, we've supported Cheshire's PTO safety campaign and have given a donation to NFU Lancashire County Chairman Olly Harrison to grow sunflowers for a Merseyside cancer charity."
North West Farmers' Trust usually coincides with NFU North West Regional Management Board meetings. The Trust is made up of four representatives from each county - the county chairman, council delegate and two others.
David added: "It has been a pleasure and honour to have worked with all the Trustees, we can be proud of what we have achieved and it is in good shape for the future."
Starting his NFU career in 1974, David became a branch chairman and progressed to be NFU Cheshire County Chairman in 1990, NFU Cheshire Council Delegate from 1992 until 2000 and was an NFU Legal Board member from 1994 until 2014.
He says all of these duties were only possible with the support of his wife Doris, son Stephen and daughter Sue.
A dairy farmer all of his working life, Mancunian born David bought 44 acre Common Farm in Whitegate, Winsford back in 1962.
The dairy farm is now 140 acres, plus rented land, and is run by Stephen and his wife Claire. David still lives next door with Doris and the pair continues to successfully manage a 20 pitch caravan park on the farm, something they have loved doing since 1980.