NFU South East is making progress to ensure our trial of the new Environmental Land Management Scheme (ELMs) goes ahead this summer, despite the lockdown.
NFU South East Environment and Land Use adviser Tom Ormesher writes: "Within the past week, we have held an online meeting with our four project facilitators to learn about the Land App and the ADAS analysis that will form part of the project. The project is due to start in June and we're working with 20 farmers across the region, developing a business friendly approach together for enhancing the ecosystem services provided by their farms.
"The trial will also look at different approaches to facilitation, where our four groups will investigate the best options for drawing in funding to the farmed environment.
"During the meeting, we learned how the Land App can be used to import RPA data seamlessly and how it can harmonise different information sourced from BPS, Countryside Stewardship, HLS and ELS to help coordinate larger scale enhancement opportunities.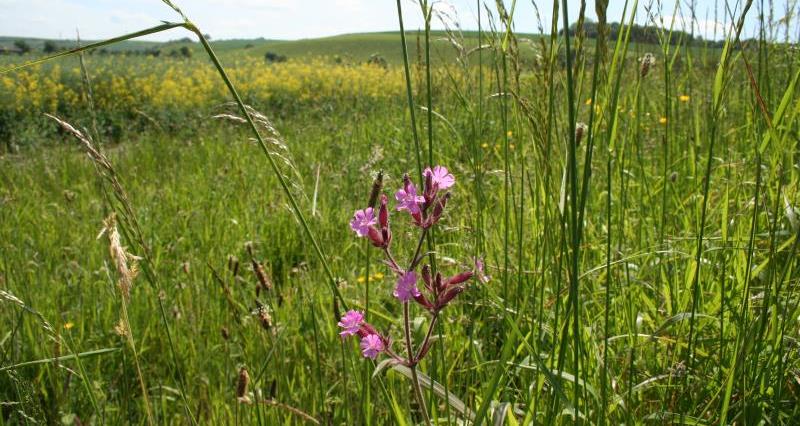 "It could also be an incredibly useful tool for uploading geo-referenced photos, a simple and easy way to monitor and report progress. As detailed in the summary document one of our four groups will trial the Land App so that we compare it to other planning approaches.
"Our great hope for the trial is that we help to build an easy and accessible system, so that as many farmers as possible can access Tier 1 funding support in the new scheme (see here for more details on Defra's plans).
"The Agriculture Bill imposes a duty on government to 'have regard to the need to encourage the production of food', therefore the NFU firmly believes that ELMS must be designed in a way that makes it accessible to as many farmers as possible.
"We're looking forward to our start date in June and hope to hold our workshops at a social distance on farm!"
Please feel free to contact dG9tLm9ybWVzaGVyQG5mdS5vcmcudWs= for further information.
Click on document to read the project summary NFU SE ELMs Trial Summary for Particpants_March 2020