From September 2020, University Centre Sparsholt(UCS) will be offering a new FdSc (Foundation Degree) in Agriculture, a BSc (Hons) Agriculture as well as a BSc (Hons) Agriculture top-up year. Students will benefit from working with expert lecturers and the diverse and exciting agricultural facilities on Sparsholt's 450-acre campus.
Sparsholt was created more than 100 years ago and it has a strong portfolio of current further education agriculture courses, being well placed to assist those higher education students who wish to pursue agricultural degree courses. The University of Portsmouth and Sparsholt College, Hampshire announced the creation of 'University Centre Sparsholt' (UCS) in December 2016.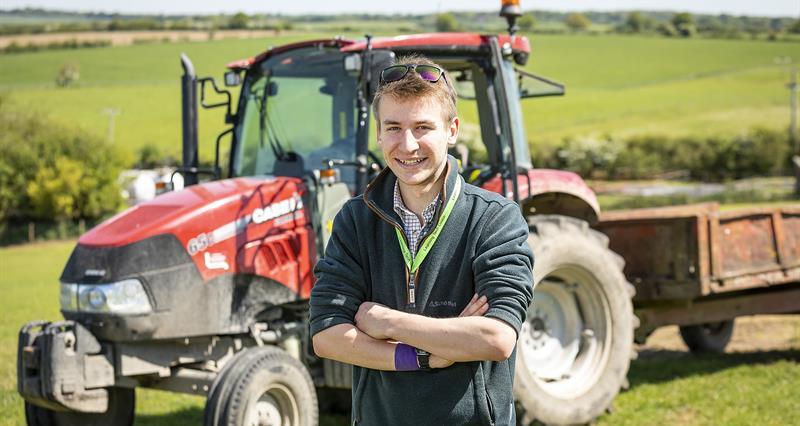 The head of faculty for higher education at UCS, Matthew Norris-Hill, said: "The FdSc Agriculture will provide a perfect progression opportunity to the BSc (Hons) Agriculture (top-up), from which students have potential to progress onto postgraduate study, gain employment with agricultural organisations or use the skills learnt to run self-started business."
The courses will focus on forming industry contacts and developing employability skills, building strong foundations in subjects such as livestock and crop production, plant and soil science, agricultural policies and legislation, farm environment and wildlife, marketing, sustainable agricultural systems and global agricultural production and markets. Research, work placement and industry engagement will be fundamental throughout. Assessment will consist of a combination of written assignments, presentations, project and lab reports, practical and online portfolios, plus exams.
Sparsholt has provided higher education since the late 1970s, working with the University of Portsmouth since the early 1980s. It received a teaching excellence and student outcomes gold award in June 2018. Sparsholt College and UCS have a national reputation for excellence in horticulture and garden design, with students going directly to industry or to university.