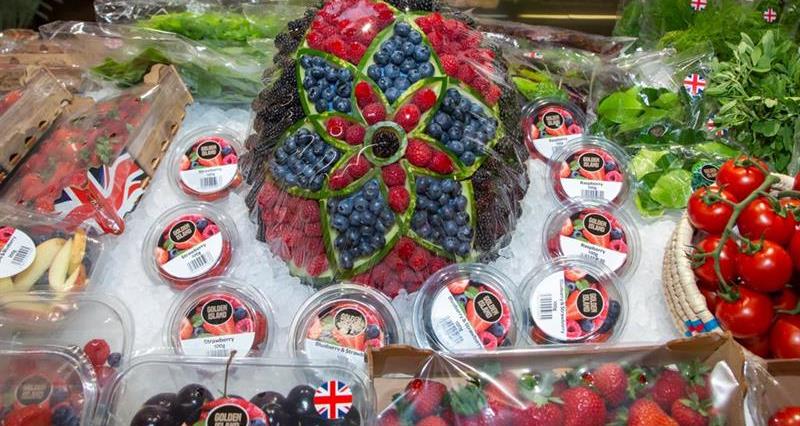 Top quality Kent strawberries, cherries, herbs and salads are being exported to the Middle East.
The produce is destined for a food hall within a high-class French-owned department store, Monoprix, not unlike Selfridges, in Doha, the capital of Qatar.
Kent-based exporter Paul Knights, of Produce Plus Limited, Westerham, has placed the fresh produce with the store where it will be marketed under his Golden Island brand. Berries and cherries are being supplied by leading Kent grower W B Chambers, along with herbs and salad leaves from Watts Farms Group, a family-run business that grows vegetables and fruit on 10 sites across Kent, Essex and Bedfordshire.
"We're marketing the best of British produce from trusted suppliers and there is great potential to export so much more, so watch this space," said Paul Knights.
Tim Chambers, of W B Chambers, which has a Maidstone-base and grows across Kent, said: "I am delighted to have the opportunity of showcasing our conventional and ready to eat prepared produce into new emerging markets such as those found in the Middle East. Delivering on our promise of best quality berries and cherries to consumers located so far from Kent is testimony to the all hard work we put in on the farm and throughout the supply chain."
Joe Cottingham, director of Watts Farm Group, based at Farningham, in Kent, commented: "The team here at Watts Farms are very excited and proud to share our great tasting herbs and salads grown on our farms in Kent with new customers in the Middle East. I'm delighted that we have been recognised as a high-quality British grower and packer; our farm and production teams work hard to supply great quality produce year-round, which can now be enjoyed by customers from further afield."
For more details please see goldenisland.co