Catherine Bearder MEP has heard how farmers undertake voluntary environmental work and participate in green farming schemes funded by EU rural development cash.
The MEP enjoyed a farm walk hosted by Oxfordshire farmer James Price, of Perdiswell Farm, Woodstock, accompanied by NFU representatives. They included Berkshire, Buckinghamshire and Oxfordshire NFU adviser Tom Cackett and Berks, Bucks and Oxon NFU chair Jeff Powell of West Hagbourne, Didcot, Oxon.
Mr Cackett said: "We had a lively exchange of views on a number of topics namely, rural development funding, conservation work on farms, farm incomes, farm productivity and the European Union referendum.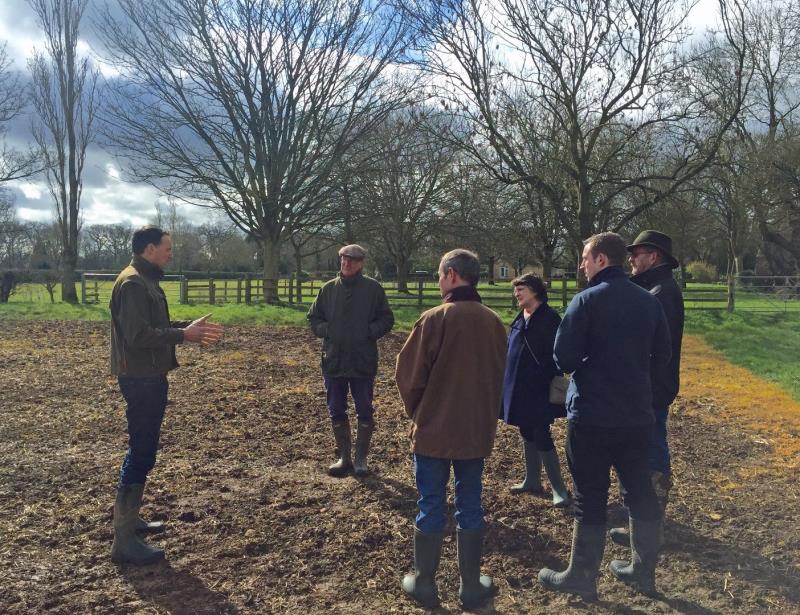 "We explained to the MEP how member states use EU rural development funds to support green farming schemes – in this country, we have Environmental Stewardship and the new Countryside Stewardship scheme. The NFU has made a number of representations to Government to improve reduce the complexity of this new scheme."
The meeting was supported by representatives of the Campaign for the Farmed Environment and Game & Wildlife Conservancy Trust.