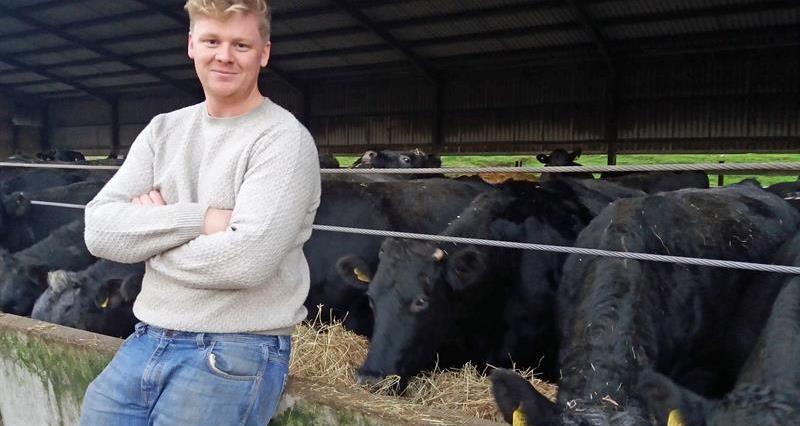 NEXT GENERATION UNITED IN SKILLS FOCUS
Skills and training are the priority for the NFU's next generation forum, the NFU South East representative affirms.
Kent farmer Owen Piper, who hails from a mixed farm with a vineyard growing grapes on contract for a leading winemaker, explains that all members of the forum are determined to address industry skills and training.
Owen, from Wittersham, Romney Marsh, explains: "Initially the forum was brain-storming about what we, as our generation, need. We come from all different backgrounds, farm sizes, business structures and from different parts of the country.We unanimously decided that everybody had some form of issue with skills and training."
Mr Piper says needs vary, with farmers wondering how to access further professional training, seeking to train their own employees or indeed secure funding for training employees. He continues: "More broadly, how do we as a forum make a change and make the industry more attractive to young people?"
Simon Gadd, who is chairman of the NFU's next generation forum, has a formal position representing the NFU as vice chair of the Skills Senior Leadership Group formed by Lord Curry.This industry coalition is hoping to kick start a new skills strategy, taking forward ideas proposed in the Agri-Food Industry Workforce Skills and Development Strategy that was published in June 2018.It is to consider the offering from the land-based colleges, universities offering agricultural and land-based qualifications, the training bodies LANTRA and City and Guilds, along with STEM-based learning in schools, with the Department for Education a consultee.
Owen adds: "At the moment, we the forum see ourselves as a kind of sounding board for this leadership group and hope to come up with something tangible that we can do to support it. There is plenty to do and we are still in the early stages of the forum's two-year cycle, but everyone in it is determined to make something happen. With agricultural policy going back to the drawing board, this is a good time to get skills and training on the agenda, and hopefully within Government's budgets with the move away from direct payments."
Members who have questions about the forum or wish to contact Owen can email: c291dGguZWFzdEBuZnUub3JnLnVr or talk to your NFU county adviser.