Please Respond to Our ELMS Trial Questionnaire
NFU South East is running a trial of the Environmental Land Management scheme (ELMs), helping to make it farmer friendly and useful to our members.
NFU South East Environment and Land Use Adviser Tom Ormesher says: "Over the next year we'll be working closely with smaller groups of farmers, but first we want to hear from as many NFU members as possible.
"We want to hear your views on which 'Public Goods' can be delivered on your farm and how you see this working?
"Our tick-box questionnaire should only take 15 minutes to answer and the feedback will be extremely valuable for advising Defra on how ELMs should be designed.
"Next time you're having a coffee break, please take a few minutes to respond on your phone, tablet or PC."
The survey can be accessed here and if you have any further feedback please email: c291dGguZWFzdEBuZnUub3JnLnVr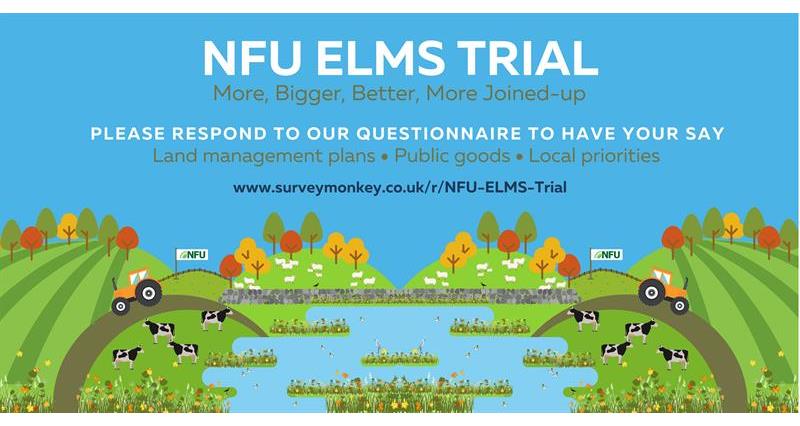 Read more about NFU South East's ELMs trial here - www.nfuonline.com/about-us/our-offices/south-east/south-east-news/elms-trial/