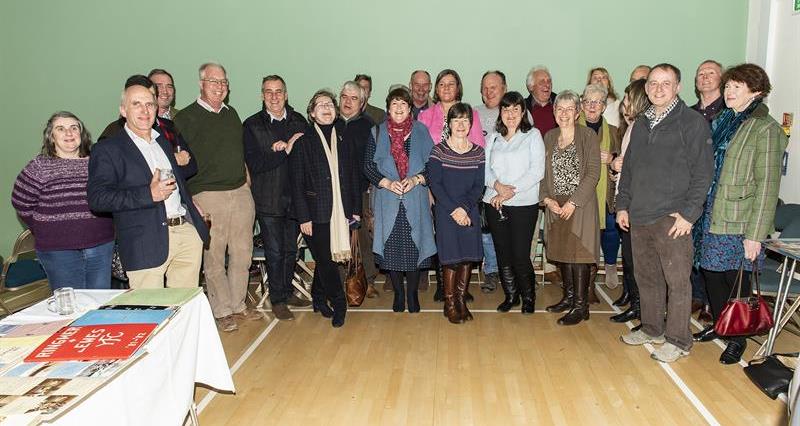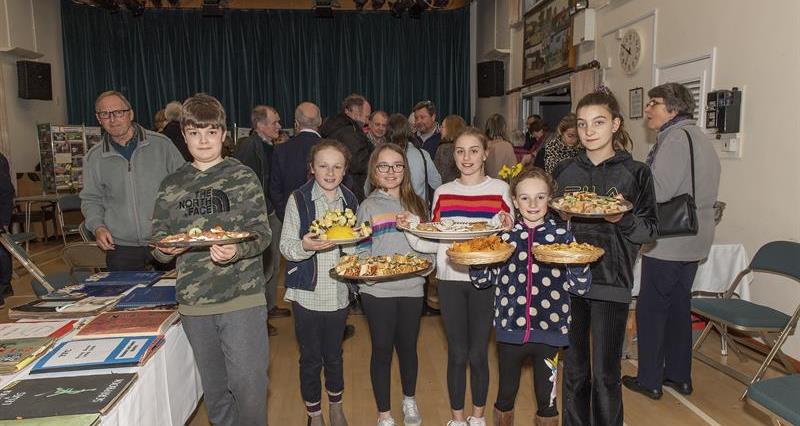 Ringmer & Lewes Young Farmers ' Club launched a book entitled "The History of a Young Farmers' Club, 1923 to 2007", by Ron Harrington, at Ringmer Village Hall, Lewes during early March. Mr Harrington's book begins with an account of the Northease Calf Club, explaining how calves were distributed, plus information about the local rabbit and poultry clubs. These clubs were the fore-runners of Ringmer & Lewes Young Farmers' Club, which was later affiliated to National Federation of Young Farmers in 1931. Included in the book are a copy of the 1923 Jersey Cow Leaflet and the Affiliation Certificate to National Federation of Young Farmers Clubs, dated 1931 - both these originals are in the club's archives.
Just over 100 former members and friends attended this celebratory event, together with the Club President Gordon Fowlie MBE. On display were photos from 1923 to 2020, together with the infamous club scrapbooks, all of which created a fantastic 'buzz' to the evening. A whole host of comments were received by the organisers, some of which are summarised here: "I did not realise that my uncle was club chairman in 1943" to "She has not changed at all!"
"I had not seem that picture of my father before" to " Such a reflection of social history, I very much doubt the young YFC girls nowadays would like to partake in lampshade making, but in the photograph they all appeared to be thoroughly enjoying themselves."
Mary Masters, Ringmer & Lewes YFC Leader, said: " I am absolutely certain by the many emails that I have received that the ex-members, current members and the local farming community all enjoyed the evening. I also hope they will enjoy reading the book particularly as Ringmer & Lewes YFC is the oldest club in the county. Now for the 100th celebrations in 2031 - only 11 years away – we'll soon have to think about planning! The club's next challenge is to see if we can put all the photos, slides and CDs, paper cuttings together, using some sort of modern technology, in readiness for the centenary."
The club is now aimed at junior members and many were there to welcome everybody to serve refreshments and sell the books, providing a wonderful memento of happy days for many generations.