Pupils from Lewes-based school Priory visited nearby Plumpton College last month to discover the origins of breakfast.
Staff and students started their visit with a farmhouse breakfast kindly supported by NFU South East, highlighting how breakfast is the most important meal of the day providing the energy needed for a busy school day.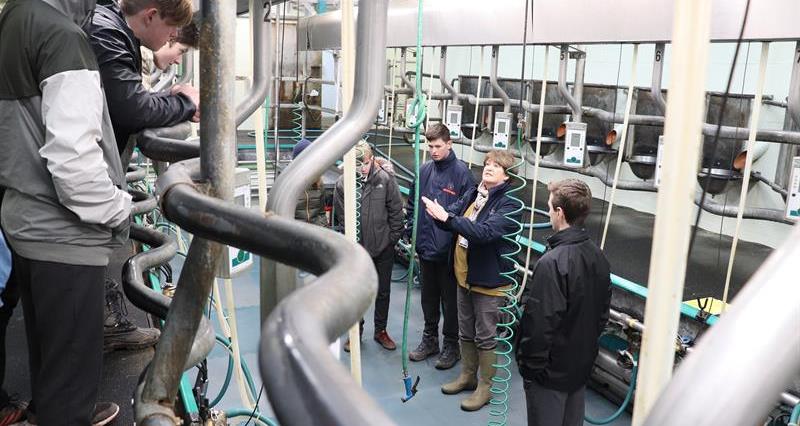 A tour around the College farm followed and students enjoyed seeing the dairy cows, calves, pigs, as well as viewing the milking parlour. Pupils discovered how milk is processed, from cow to carton, and heard how breakfast produce such as bacon and sausages reach our plates. Students said "It was great fun learning about food processes, and how breakfast is good for you" and "I enjoy breakfast every day, but the Plumpton sausages were amazing!"
Plumpton College School Education Programme Coordinator Deborah Brickell (pictured in parlour) said: "It is so important for young people to understand where our food comes from, and to highlight the impact a good breakfast can have on improving concentration and energy levels back in the classroom. There is a huge amount of science and technology involved in farming and bringing food to our plates and it's fantastic to invite local students in to see the farm and range of careers available."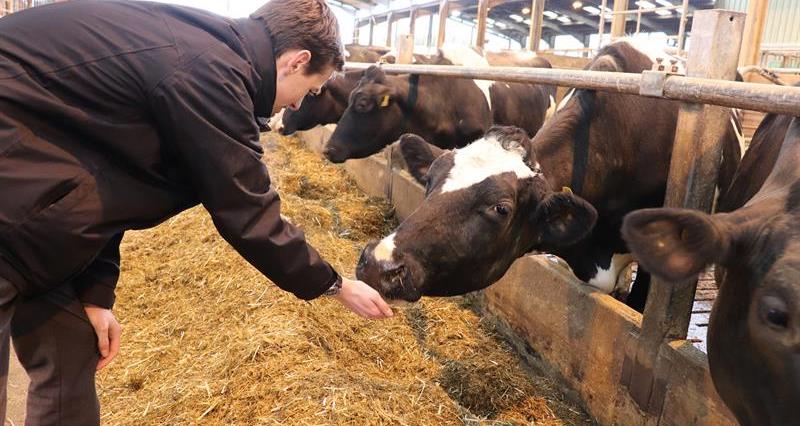 Plumpton College hosts a large number visits for primary and secondary schools throughout the year including. The college, which is in NFU membership, offers a wide range of curriculum linked visits including a series of STEM-related (Science, Technology, Engineering & Maths) workshops for secondary schools that it hosts on campus. In July this year, it will host the Big Bang teacher event with STEMSussex.