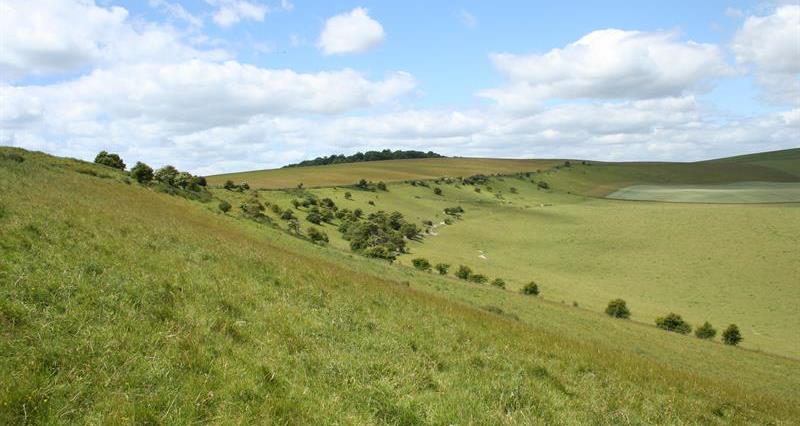 NFU South East has embarked on its Environmental Land Management scheme (ELMs) trial. It aims to help farmers plan and collaborate, and ultimately maximise farmers' access to ELMs funding when the new system goes live in 2024.
NFU South East environment adviser Tom Ormesher writes: "We've had a few delays getting things started, mainly because of lockdown, but we've now got all of our facilitators in place and we're looking forward to getting started. This project is entitled More, Bigger, Better, More Joined Up and it started in late June. Its objective is to try and make ELMs as farmer friendly as possible, so that our members can be supported and rewarded for the public benefits they deliver. In other words, we will be helping to join the dots between the policy language of 'ecosystem services' and the practical decisions made by our members every day across the region.
"The trial will initially involve an online survey and we'll be asking NFU members to answer the question: 'What's great about your farm?'
In this survey we want to know:
What kinds of public benefit do you already offer as a result of your work?
What kinds of public goods might you be willing to provide in future?
What kinds of things do you need to make this happen?
"We'll be gathering this feedback over the summer months through to September and we really want to hear from all farmers who have an opinion on this subject. Then we'll take this feedback and use it to design a farm planning template, which we hope will be easy and straightforward to use in farming situations.
"Later this summer and autumn, we'll be trialling our design on 20 farms across the region, working with four highly experienced farm advisers. They are: Colin Hedley in West Sussex, Paul Cobb in Kent, Matt Craig in East Sussex and Tim Clarke in Berkshire. They might not know it yet, but we're introducing a small element of competition between the four groups as we want to test which group can create the most joined up and collaborative action plans. (We'll have to think of an incentive or prize).
"We'll be reporting back to Defra in September 2021, while keeping NFU members updated throughout the process. As the NFU, we want to ensure that the new system is open and accessible to all farmers and is designed to support productive agriculture. We're keen to make a success of this, as it's a great opportunity to tell Defra what works for our members."
Find out more from NFU South East environment and land use adviser Tom Ormesher
e: dG9tLm9ybWVzaGVyQG5mdS5vcmcudWs=