'Look up, look out!" is the message to farmers from Scottish and Southern Electricity Networks (SSEN). It has joined with the NFU to raise awareness of the possible dangers of working near poles and overhead power lines.
Last year, SSEN recorded more than 100 incidents in its central southern England patch where farm machinery came into contact with poles, overhead lines and cables, cutting off local electricity supplies and having the potential to cause serious injury, or worse, to those involved: thankfully none of these incidents led to injury.
The campaign is launching during Farm Safety Week, which runs from Monday 24 July to Friday 28 July, as SSEN and NFU want to give their message optimum exposure, ensuring that farmers and their teams are armed with the knowledge they need to stay safe in the field this summer and beyond. Hampshire NFU chairman Matt Culley, an arable farmer and contractor, features in the SSEN and NFU safety video.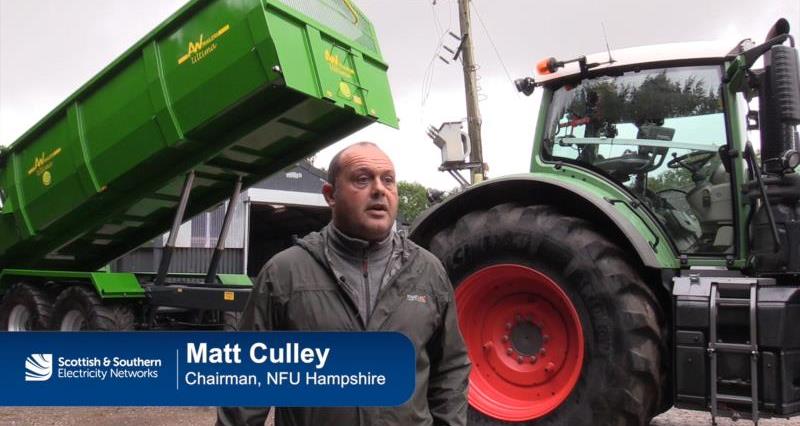 Matt Culley says: "We work in a high-risk industry, but there are simple steps we can all take to help avoid accidents around electrical equipment, especially during harvest. Risk assessments ahead of the working day, using machinery around poles and under the overhead lines during daylight hours so there's clearer visibility, and taking the time to 'Look up, look out' can all help reduce the chances of accident or injury to ourselves and our workers."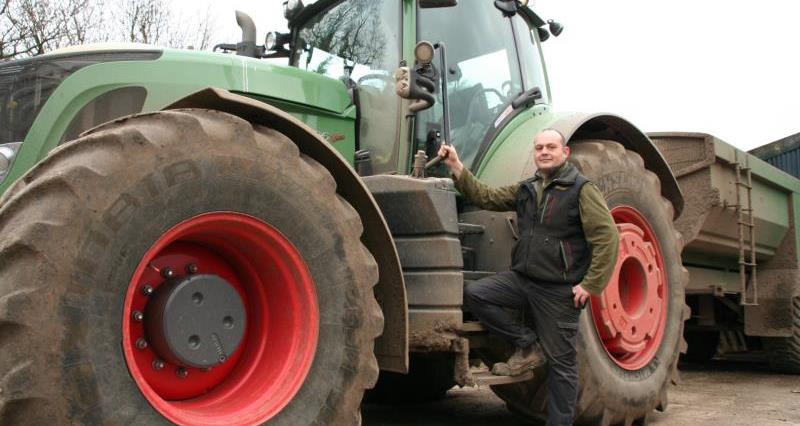 Craig Gilroy, SSEN's Director of Customer Operations in England, explains more: "Our rural landscape changes all the time and the 'Look up, Look out' message encourages anyone working in the field to take stock of their surroundings and the overhead lines that may run across or into the land. Trees and hedgerows may have grown since the last time you checked and now obscure the nearby lines, intense heat in the summer can cause lines to sag slightly and working with different styles or heights of machinery may bring you closer to the lines than in previous years.
"We've joined forces with the NFU to raise awareness and to highlight this safety message during Farm Safety Week, and this is just the start of what, we hope, will be an enduring partnership to help the farming communities in our network area stay accident-free throughout the seasons."
UK Power Networks owns and maintains the electricity network in London and the South East, and in East Anglia.
It is also promoting safe working practices near power lines by reminding people that a life can be lost or terrible life-changing injuries inflicted within seconds if you come into contact with electricity. Working long days, warm weather and time pressures can lead to tiredness and distraction. This is when accidents can happen. UK Power Networks urges farmers to follow these simple safety steps before starting work to help keep them safe:

Plan ahead - identify and mark all power lines on your farm map.

Know the height of your machinery when planning activities.

Always tell visitors, contractors or casual workers where electricity cables and lines are.

Check for overhead power lines - look up and look out - be extra careful when harvesting, ploughing, using irrigation pipes and ladders.

Always check when loading or unloading vehicles, using tipper wagons or trailers in fields or stacking materials.

Electricity can jump gaps so getting too close to overhead power lines can put you and those you are working with at serious risk. In an emergency call 0800 31 63 105 or 105. To help reinforce these important safety messages, free vehicle safety stickers are available from www.ukpowernetworks.co.uk/internet/en/safety/