Harvest is approaching, did you ever get round to ordering your free grain trailer safety stickers? Place an order for yours now!
NFU South East worked with NFU national crops board chairman and Hampshire arable farmer and contractor Matt Culley to develop this exclusive NFU member offer.
Matt Culley said: "The NFU's #YourHarvest campaign highlights the vital role of farmers in food production to both consumers and decision-makers. These extra large loaf-shaped stickers not only convey an important safety message for road users, but they also help people to connect the harvest vehicles they see on the roads with the food we produce. There is also a call to back British farming by buying British."
NFU farmer and grower members from the South East region can place an order for up to 10 limited edition stickers by calling: 01730 711950 between 9am and 5pm and quoting a membership number. Alternatively email: c291dGguZWFzdEBuZnUub3JnLnVr quoting your full name and membership number or full address and postcode.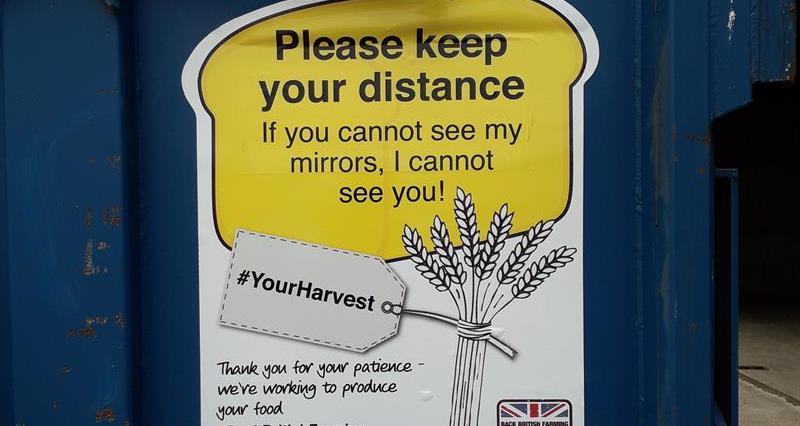 The sticker was produced to coincide with NFU's #YourHarvest campaign and Farm Safety Week 2020 with the NFU making a wealth of safety advice available to its members online .