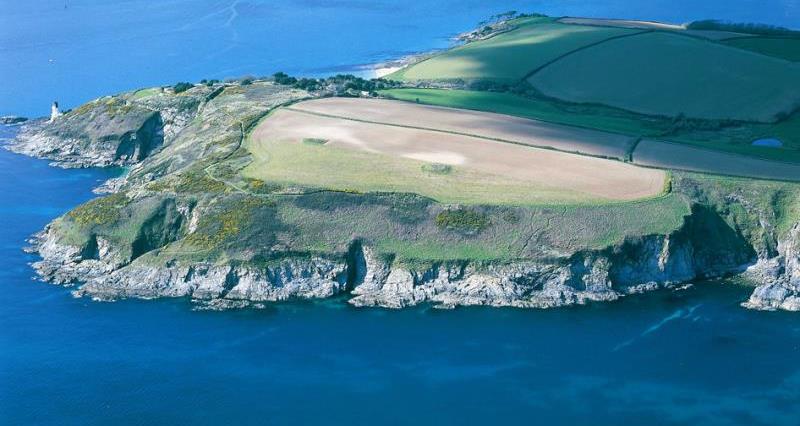 If tourism is the South West's jam and clotted cream, farming is the scone upon which that luscious concoction perches.
Farming is at the heart of the West Country and this is as true today as it was when that giant of English literature and son of Dorset, Thomas Hardy, was weaving his tales into a wonderfully evocative, richly rural tapestry.
It is difficult to overestimate farming's value as the foundation stone of the region's economy which goes way beyond the £1.6 billion it contributes directly.
The South West – England's largest and most rural region - stretches 280 miles from Chipping Campden inthe northern Cotswolds to Salisbury Plain in southern Wiltshire and as far West as you can go to St Agnes in the Isles of Scilly, and it is a place of agricultural superlatives.
At 23,829 square kilometres, the region covers nearly ten per cent of the UK's land mass with almost three quarters of its entire area (1.8 million hectares) devoted to agriculture.
There are just over 25,000 commercial 'agricultural holdings' of all shapes and sizes ranging from small family farms to highly sophisticated, multiple thousand acre estates and agri-enterprises.
In fact, the region's agricultural industry directly employs just over 61,000 people, and hundreds of thousands more derive their livelihoods from a wide variety of ancillary trades and businesses. The red meat sector alone is worth £2 billion and employs 25,000 people.
The South West produces more food than Scotland and twice as much as Wales, with agriculture contributing twice as much to the economy and generating twice as many jobs as it does in the average English region.
Nearly quarter of all agricultural holdings in the UK are located in the South West and the region has more cattle, calves, sheep and lambs than any other – in fact its dairy and beef herds account for almost a third of the nation's stock.
This is because the South West, with its temperate climate, is great grass-growing country and is therefore the ideal place to turn sunshine and showers into protein via the beef cattle, dairy cows and sheep which graze it.
Grass is the region's most important and extensive crop with more than half of farmed land being improved grassland, a significant proportion of which is used for silage production – a means of preserving the grass for year-round consumption by livestock.
Generally speaking, livestock and dairy production are concentrated on the smaller farms in the west of the region and arable cropping on the larger farms in the east and north.
But the varied nature of the South West's climate, topography and soil mean that in almost any part of the region you will find almost every type of farm.
Over 360,000 hectares produce around 2.5 million tonnes of cereals each year, much of which is consumed as animal feed on the farms where it is grown. Barley occupies a larger share (40 per cent) of the cereal area in the South West than is the case nationally.
In terms of stock, the South West is home to more cattle, calves, sheep and lambs than any other region, with its dairy and beef herds accounting for almost a third of the national total. There are 1.8 million cows, three and a quarter million sheep, over half a million pigs and nearly 20 million poultry.