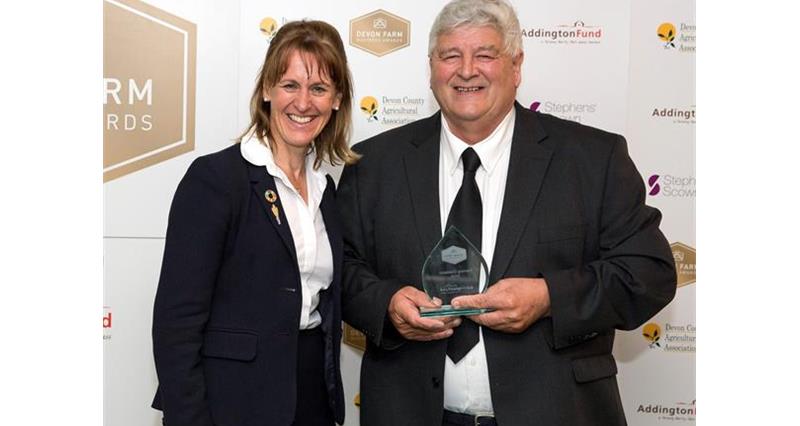 Former NFU branch and Devon county chairman David Horton was named as Farming Champion at this year's Devon Farm Business Awards, which took place on the eve of the Devon County Show.

David was nominated for his work on bovine TB, on behalf of tenants and the next generation as a tireless supporter of the Young Farmers.

"These awards provide many inspiring examples of how family farming businesses are rising to the many challenges of today's world. That has never been more important, given the many uncertainties that still surround the Brexit process and its implications for farming," said Mary Quicke, chairman of the Devon County Agricultural Association.

"What we can be sure of, however, is that the best farming businesses, in terms not only of production efficiency, but also customer focus and environmental awareness, will survive and prosper whatever the future holds."

Other winners included: Luke and Emily Knight (CAAV John Neason Diversification Award); Rob and Matt Cotton (Best Commercial Farmer); Jo Jones (Best Woman in Agriculture); Ben Harvey of Langage Farm (Best Farm Processor); Richard and Laura Knapman (Best Dairy Farmer); Becky Dennis (Best Young Farmer); Rob and Matt Cotton (Devon's Farmer Of The Year).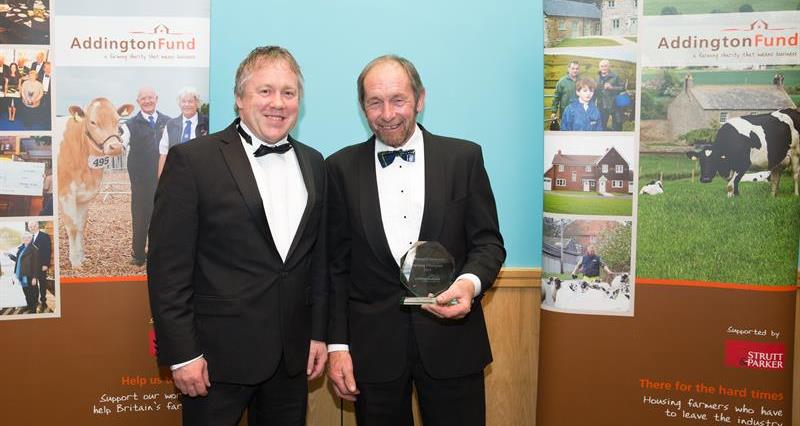 At the Cornwall Farm Business Awards Farmer and contractor John Moss won the farming champion award, which is sponsored by the NFU. Mr Moss has built up Howton Contractors over the past 44 years at Howton Farm, near Pillaton in East Cornwall providing services to land owners and farmers across Cornwall and Devon.
The award was presented by Cornwall NFU chairman John Perry, who said: "John has supported the arable sector by serving on the NFU South West crops board for over 10 years, is a founder member and director of Kernow Grain, helped to form and is current chairman of West Country Grain and continues to support on-farm cereal trials in Cornwall."
Among the other winners were James Kittow who won the best farm processor and the farmer of the year award, with Alan Goudge picking up the award for his outstanding contribution to Cornish agriculture.
Our congratulations to them all.
• Congratulations also to NFU President Minette Batters, who was presented with a special award for her outstanding contribution to farming at the Western Daily Press Food and Farming Awards.
Minette was nominated for her tireless efforts working on behalf of British farmers, in particular lobbying to make sure the industry gets the best possible deal as we leave the European Union and campaigning on behalf of the high standards our food is produced to.