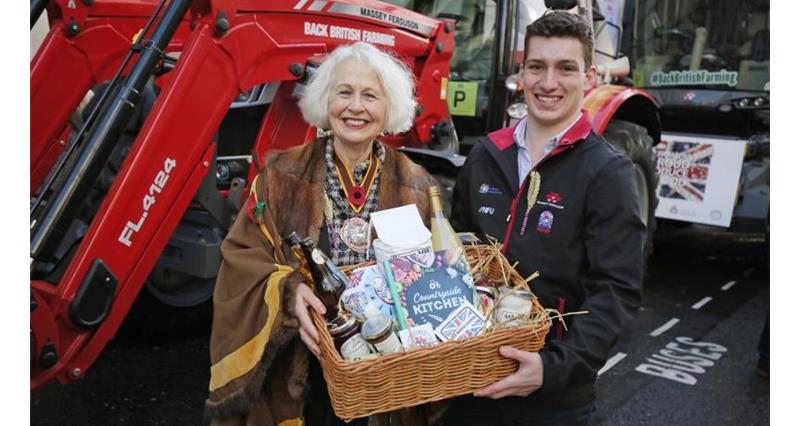 Gloucestershire's Luke Cox represented the South West in this year's Lord Mayor's Show and helped take the Back British Farming message to the heart of the city.
Luke, 22, organised the first ever Back British Farming day at Reading University to promote the industry to his fellow students. He was one of eight young farmers from across the country supporting the NFU / Worshipful Company of Farmers entry in the parade, which attracted nearly 600,000 spectators.
The NFU / Worshipful Company display incorporated a Massey Ferguson IDEAL 9T combine harvester, one of the most advanced on the market, a new Massey 6714S tractor and a hamper of food that Luke presented to the new Lord Mayor of London, Peter Estlin.

Held annually, the Lord Mayor's Show includes 7,500 participants, 200 horses, 140 floats, 20 marching bands, dancers, performers, armed forces and Livery Companies. It was televised live on BBC One.
Luke is pictured above with Rosie Carne, master of the Worshipful Company of Farmers, and below with the rest of the team.