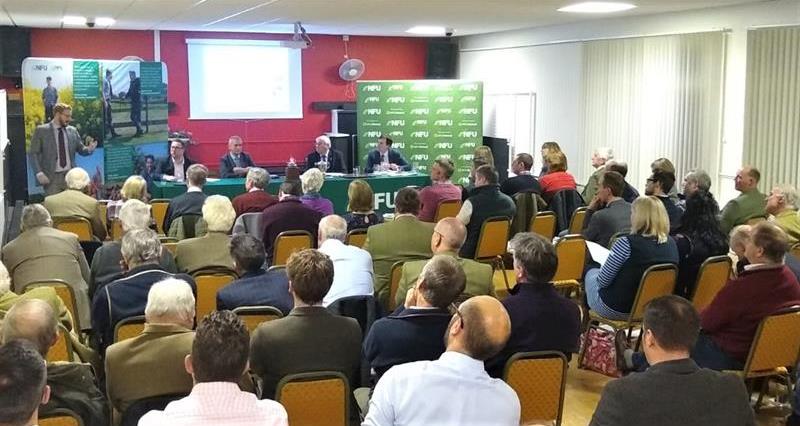 This year's county annual meeting season has been a great success, with an array of speakers and national officeholders inspiring and updating members. All the meetings were very well attended, thanks to all those who came along.
Dorset: NFU President Minette Batters set out her vision for the future of farming. Mrs Batters emphasised the three "seismic planks" of future agricultural policy: trade, labour and the contents of the Agriculture Bill. Read more...

Cornwall: NFU Vice President Stuart Roberts said that farmers had been 'let down' by those responsible for promoting the industry and that the UK should follow the example of Ireland, where levy money is match-funded by government. Read more...
Gloucestershire: NFU Deputy President Guy Smith was joined by NFU education manager Josh Payne who talked about the NFU's work with schools. Read more...
Devon: Changing diets and the challenge this presents was the theme of Devon's winter conference, with a range of speakers providing some thought-provoking commentary. Read more...

Somerset: Stuart Roberts emphasised the need to let politicians know how important it is to keep food standards high. Read more...

Wiltshire: Guy Smith told farmers that whichever government emerged after the forthcoming general election would have to make support for farming a priority. Read more...
We look forward to seeing you in 2020!