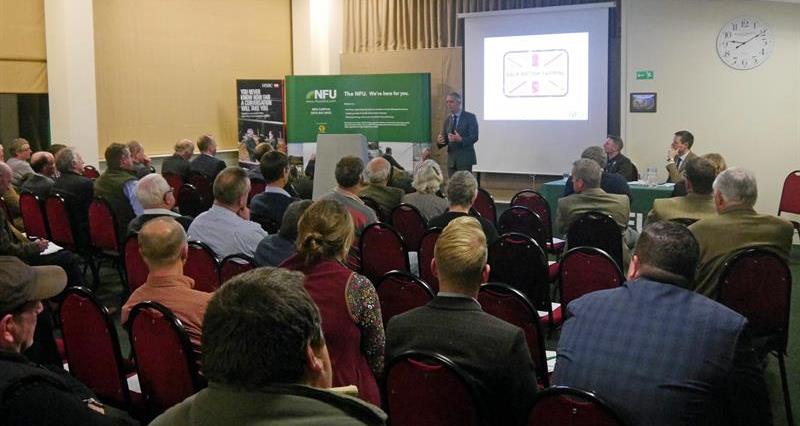 NFU Vice President Guy Smith told the Somerset NFU annual meeting that it was vital to keep pressure on MPs to make sure the voice of the farming industry was heard in the debate around the Agriculture Bill.

In a wide-ranging address, he also reflected on the importance of food production and making sure farmers were able to play their part in making the UK more self-sufficient.

Responding to a question about why the four farming unions had backed Theresa May's withdrawal agreement, Mr Smith said this decision had been based on the impact of a 'no deal' Brexit on the farming industry.

"We acknowledge there are members who will argue passionately both for and against Brexit, but we have to do what we believe is best for the industry and no deal at all would be disastrous," he said.

Outgoing Somerset council delegate James Small was thanked for all his work on behalf of the county, and John Herbert and Neil Brand from Wrington collected the award for the best performing branch office.