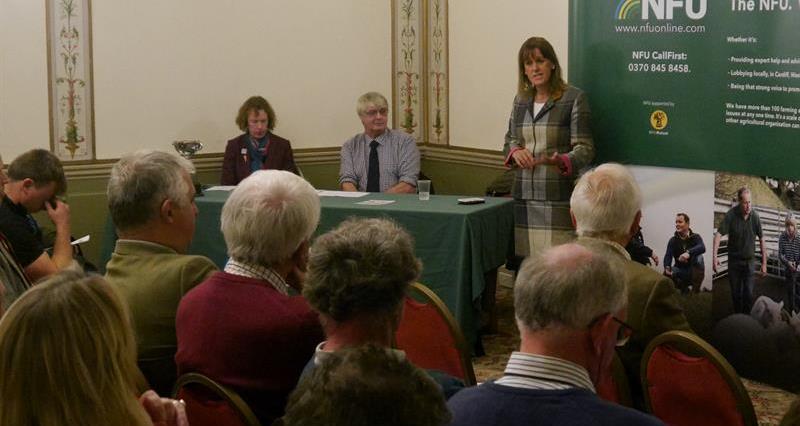 Farmers from across Dorset packed out Kingston Maurward College for the first of 2019's annual open meetings, as NFU President Minette Batters set out her vision for the future of farming, against a background of the political turmoil surrounding Brexit and a general election campaign that's now in full swing.

Mrs Batters emphasised the three "seismic planks" of future agricultural policy: trade, labour and the contents of the Agriculture Bill, which she said was "currently lying dormant, but will come back".

"We must make sure that, whatever the colour of a future Government, our production standards – which are some of the highest in the world – will not be sacrificed for trade deals. We must not export our conscience for the sake of cheap, imported food that's produced to standards that would be illegal here," she said.

Mrs Batters said the NFU's ambition for British agriculture to become 'net zero' for greenhouse gas emissions by 2040 was crucial, as the next generation of consumers looked for food that was sustainably produced.

"As farmers we are in a unique position – we are both a source of emissions and a sink, so we are part of the solution to climate change not part of the problem. We have to show what farming can offer, rather than just talking about what we want, and we have a great deal to offer the country."

Touching on the subject of labour, Mrs Batters said a future Government had to ensure agriculture that agriculture had access to the workers it needed, especially in a time when unemployment was at an historic low.

"I genuinely feel there's a great future out there, but we have to get it right," she said.
There were questions on British food manufacturers importing liquid egg, the future of BPS and the issue of vegan activism.

Mrs Batters said that the NFU was convening a meeting with country's leading universities, some of whom have decided to only serve plant-based meals, to set out the facts around meat consumption and demonstrate such action was "completely wrong".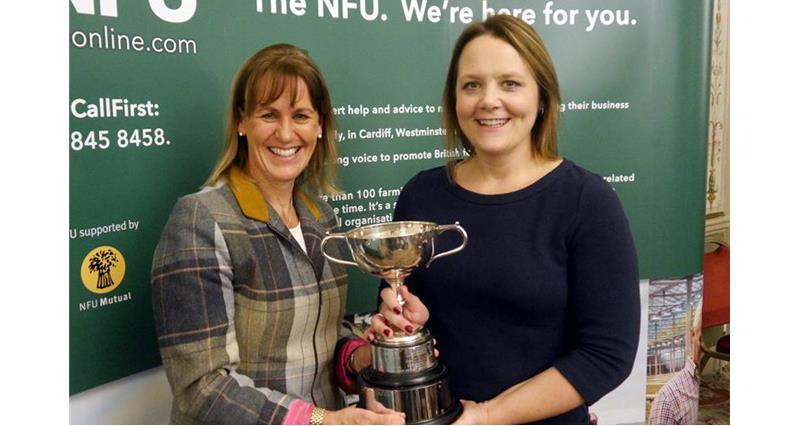 • Congratulations to Shelley Goodfellow from the Sherborne branch, who was awarded the prize for being the county's top-performing group secretary.