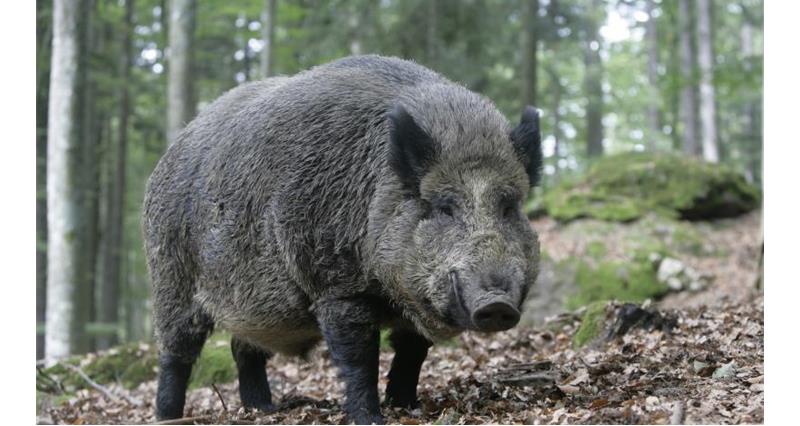 A new Feral Wild Boar Working Group has been established by the AHDB in the Forest of Dean as a result of the growing threat of African Swine Flu, which is gradually spreading across Europe.

The group is trying to get a better idea of the population, spread and control of feral wild boar in the Forest of Dean area, improve communications to the public about risk of feeding the boar and providing evidence to update the Government's out-of-date Wild Boar Management Strategy.

While the damage caused by the growing population of wild boar has been an issue in the local area for some time, it has been driven up the priority list by the arrival of African Swine Flu (ASF) in Europe last year.

ASF is a highly-virulent virus. The symptoms include: high fever, loss of appetite, haemorrhages in the skin and internal organs, death in 2 to 10 days on average. Mortality rates may be as high as 100%. There has never been an outbreak of African swine fever in Great Britain.

The disease has been identified in Belgium; if there were to be an ASF outbreak in the UK it would be devastating to our pig industry due to the closure of export markets overnight.
The boar population in the Forest of Dean is viewed as a substantial risk pathway by which ASF could arrive in the UK, particularly as it continues to grow, with 1,625 animals reported in the 2018 Forestry Commission survey.

The BBC programme Countryfile recently broadcast a feature about African Swine Flu and the link to wild boar in the Forest of Dean. This was used as an opportunity to promote messages to the public about the danger of feeding wild boar due to risk of infecting them with ASF from imported meat products.

This included a suggested Tweet or Facebook post which you are welcome to share:
African Swine Fever (ASF) has reached Belgium. The disease is fatal to all pigs including wild boar. Forest visitors can play a part in keeping pigs safe. Don't feed the boar human food scraps which can spread diseases. There's plenty of perfect boar food growing naturally in the forest, let them forage for their own. #keepwildboarwild

There has been much correspondence with Government around strategies to reduce this risk and better control the population. In particular clarification has been sought about the conflict between the Government's intentions to control wild boar, whilst also seeking to re-establish populations as part of re-wilding projects.

We are seeking more information from members about the damage caused by wild boar to their businesses. Please do get in touch if you would be happy to share some of your experiences.