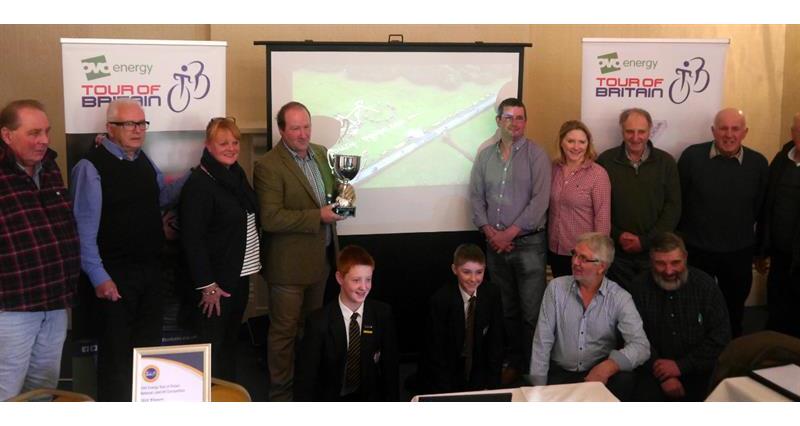 A group of farmers from South Molton in North Devon have won the first ever National Land Art competition to be held during the OVO Energy Tour of Britain cycle race.
Their giant work of art, stretching more than 45 metres in width, featured alongside the route of Stage Two of the Tour in September and comprised nineteen tractors, sixteen all-terrain vehicles, a 13-tonne excavator and one slurry tanker wrapped in plastic.
The judges, including race director Mick Bennett, were struck by both the size and complexity of the South Molton installation, which featured moving wheels, pedals and a chain.
The artwork was the brainchild of farmer and contractor Alun Sing and NFU South Molton chairman Adam Westaway, who built it with support from local farmers, South Molton Vintage Rally Club, agricultural dealerships and the YFC.
A video of the 'tractor' has been viewed more than 2,700 times on YouTube.
The work of art is also helping to raise money for Devon Air Ambulance, with hundreds of pounds already raised via donations to the South Molton NFU or via the air ambulance website www.daat.org.