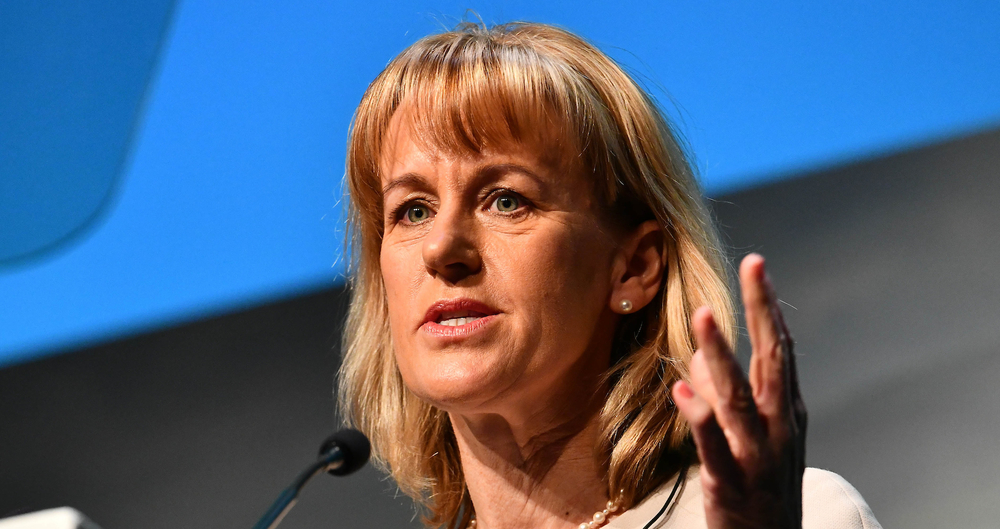 NFU President Minette Batters told farmers that protecting high food standards would be a "litmus test" for the government and an indication of its moral compass.
Mrs Batters was speaking at a 'virtual' meeting of farmers from across the region on the day she was scheduled to be at the Royal Bath & West Show. The show, like many other events across the region, has been cancelled due to restrictions imposed due to coronavirus.
She said that the impact of the pandemic had been severe across all farming sectors, and although the situation was gradually improving, there needed to be a united effort from the entire supply supply chain, from farm to fork, to make sure government got the message about what needed to be done.
"There has to be legacy from what we have been through. We have seen markets crash and severe disruption to supply chains. This has implications for farmers who can't furlough workers and, as we see markets being flooded with cheap ingredients, it is ever more pressing that we get trade right.
"The moral compass test for the government is when the Agriculture Bill gets back to the Commons – we need amendments protecting standards to be passed. We have had warm words for four years but this is the testing time."